Top-10 DEX WOOFi launches on the fast-growing zkEVM backed by DeFi powerhouse Consensys
Open for business on Linea
Unless you've been living under a rock for the past 6 months you'll have seen that Layer 2 networks are picking up in popularity. We believe this isn't just a fad, but the beginning of a long-term trend that will see these blockchains become busier than even the busiest shopping malls on Black Friday.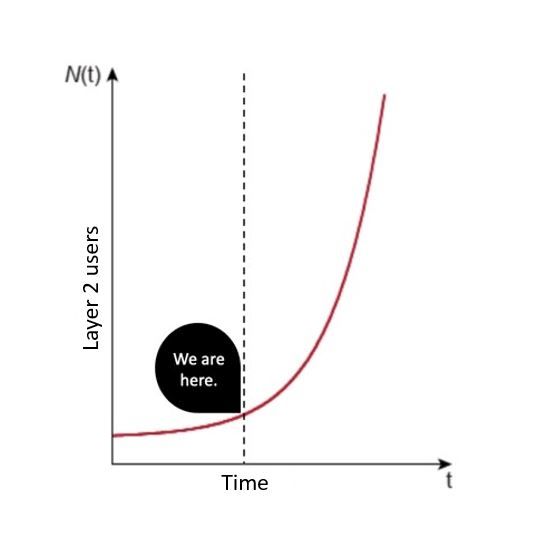 In this analogy, it is the protocols that set up shop now with good products in prime locations that win, and that's precisely why WOOFi is opening a new outlet on Linea. Believing it to be a destination that will boom with both users and applications, WOOFi has deployed ETH - USDC swaps there today.
"But what makes you so sure Linea will crush it?" Well, what if I told you that Linea was backed by Consensys - the brains behind self-custodial wallet MetaMask which now has 100M users, and also the node provider Infura which serves 2 trillion requests each year. Does that answer your question?

More reasons why we like Linea
Short of exchanging friendship bracelets, the WOOFi and Linea teams can't get any closer.  First, they invited us to take over their booth at ethCC, and then they hosted WOOFi Marketing Lead George Heath as a panelist at their L'Apéro side event. We have been in constant communication since, and it's time we progressed things to the next stage.
The influence that Consensys wields is second to none, and Linea will be first in line to receive their full support. In fact, MetaMask users may have already noticed that Linea has been added to the wallet's list of supported networks plus its in-built bridge and swap features. This gives the budding ecosystem formidable visibility and accessibility - both key drivers of adoption.
Linea is extremely EVM-compatible so it can support most Ethereum dApps without requiring devs to rewrite much code or seek additional audits. That's why 100s of protocols are already live with heavy hitters like Uniswap, Aave, and Stargate set to launch soon. With names like this, it's bound to be laden with users and volume, which is what WOOFi looks for in an ecosystem.
What WOOFi will bring to Linea
WOOFi will open the floodgates of liquidity in Linea, enabling traders to swap between ETH and USDC in serious size from the get-go. 80% of all revenue from this new stream of swap fees will be shared exclusively with stakers of the WOO token, with the other 20% going to brokers such as 1inch, Paraswap, OpenOcean, and others as part of our ongoing broker program.
More sources of revenue for WOO stakers will go live with the addition of more tradable assets and cross-chain support. For reference, WOOFi has already executed more than 2.9 million cross-chain swaps, and we anticipate that Linea will help elevate this number as WOOFi users take advantage of being able to enter the ecosystem quickly and seamlessly from a diverse range of assets in a single click.  
Try WOOFi on Linea today

Go to the Linea bridge
Connect your MetaMask wallet and enter the amount of ETH you want to transfer
Click 'start bridging'
Once your funds have arrived (this can take up to 20 mins), head over to WOOFi and experience the unbeatable combination of killer execution, fast speeds, and low fees today.
---
The content above is neither a recommendation for investment and trading strategies nor does it constitute an offer, solicitation, or recommendation of any product or service. The content is for informational sharing purposes only. Anyone who makes or changes the investment decision based on the content shall undertake the result or loss by himself/herself.
The content of this document has been translated into different languages and shared throughout different platforms. In case of any discrepancy or inconsistency between different posts caused by mistranslations, the English version on our official website shall prevail.