The market continues its sideways movement this week after a spike down last Friday. What are the next major levels to look out for?
The weakness, which started with BTC's fake-out at $25,300 is still visible on the market. A week ago, buyers were trying to regain control and the market started to rotate to the upside.
As noted in our last report, an acceleration towards the upside would've been needed to be long. However, BTC struggled with any smallest buying pressure being absorbed by sellers, and new highs quickly sold off – showing a sign of weakness.
Eventually on Friday, bulls got hammered and BTC sold off $1,500 within less than an hour, breaking $22,700 support (previous week low) and moving down to $21,900.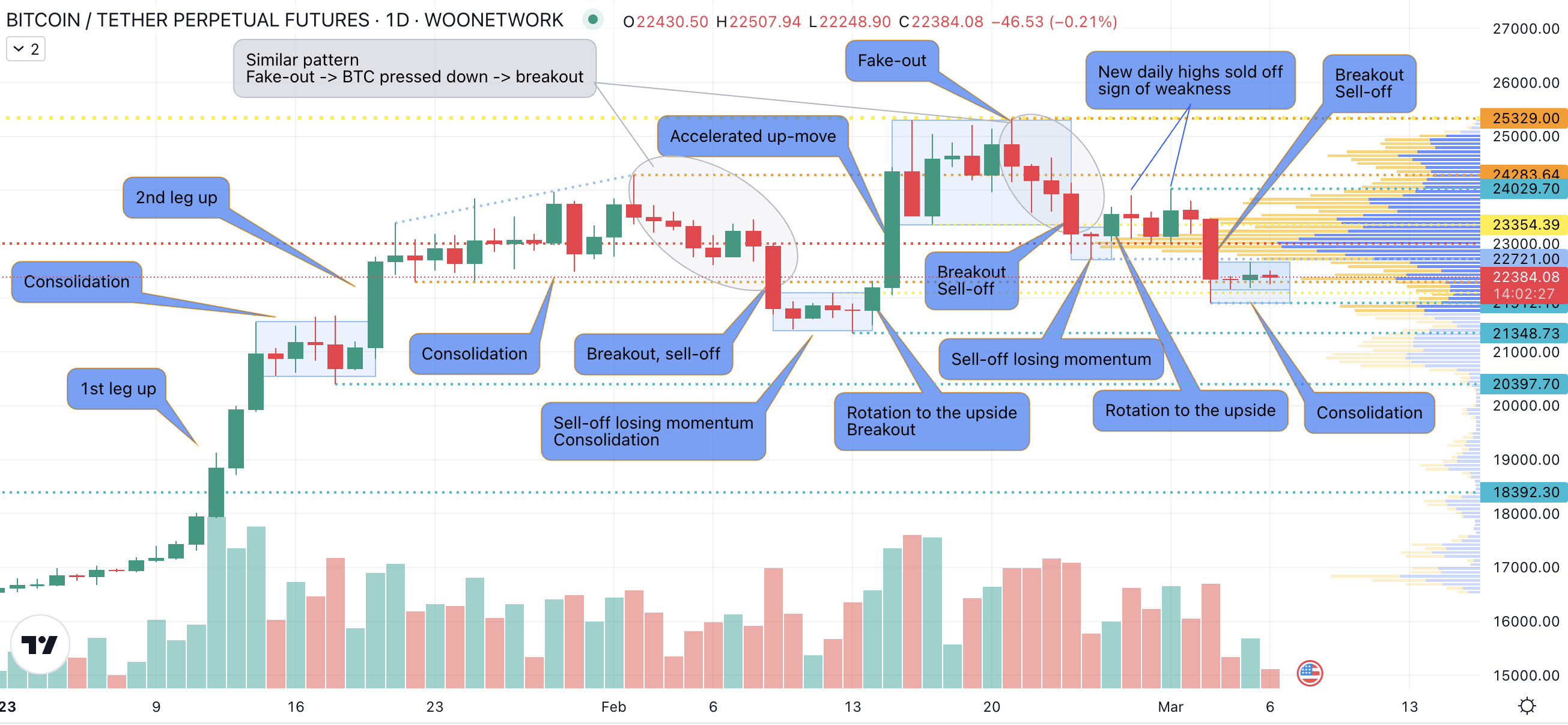 It was fuelled by growing concerns around Silvergate, which started late on Wednesday and intensified as more negative news came out. Since the Friday selloff, the market has been trading sideways.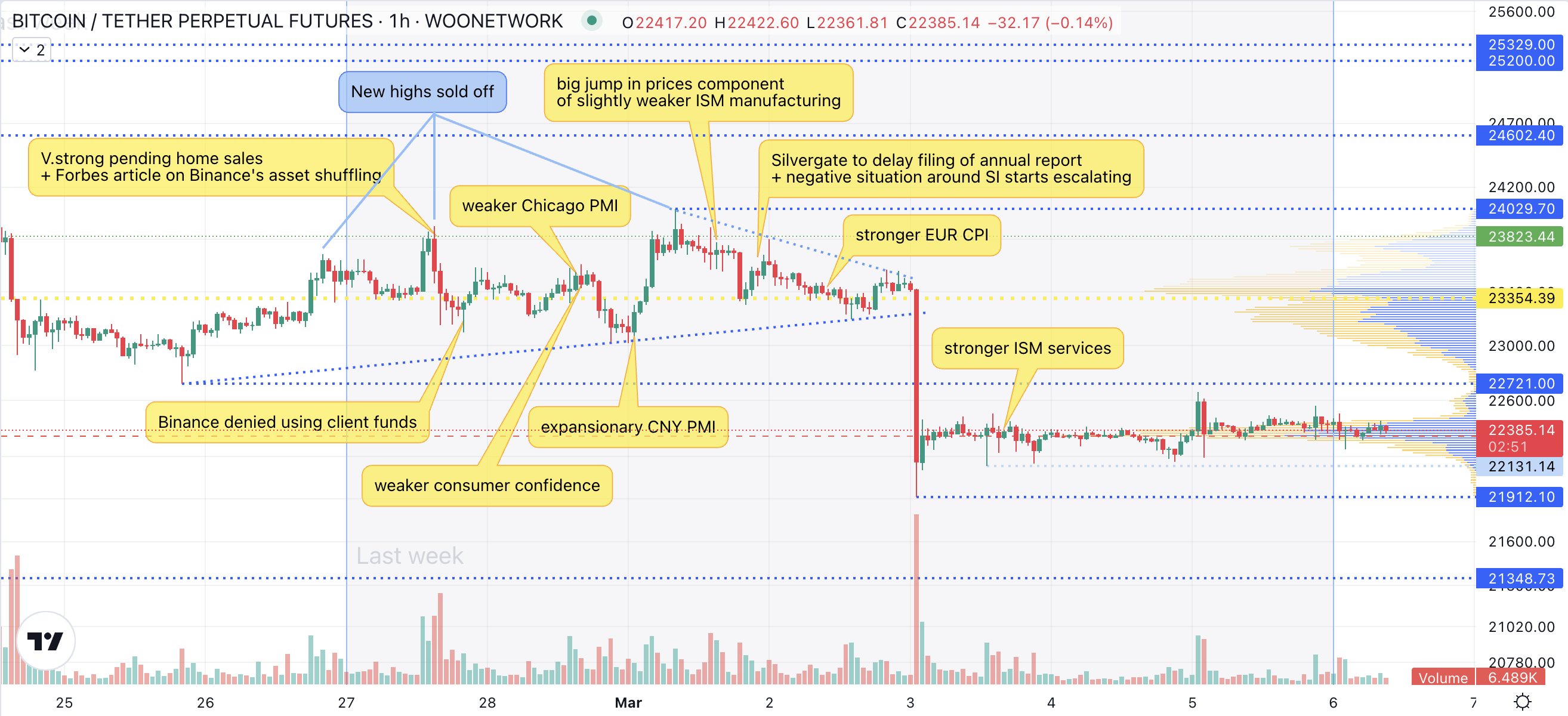 There are no clear signs of direction now, so we rather stay on the side-lines and use only short-term moves for intraday trades.
On one hand, the uptrend from the start of this year is still intact but on the other, we are getting closer to the key challenge for that trend at $21,350. As mentioned, we've had sellers in control since the rejection of $25,300.
The key for now is to look at market behaviour around $22,700 resistance and $21,900 support levels. A sustainable break of one of those would open the way for directional move.
The strength of buying/selling pressure will help us refine expectations and foretell the most probable scenarios. Next major levels are $21,350, $20,400 and $18,400 on the downside and $24,000 and $25,300 on the upside.
On the macro front, this week's key focus is on Feb NFP on Friday. After an anomalously hot Jan, the market wants to see if it was a one-off or a sign of a really strong job market.
Powell is speaking twice on Tuesday and Wednesday.
Other data to keep an eye on:
Mon: Factory Orders
Tue: Wholesale Inventories
Wed: ADP, JOLTs
Thu: CNY CPI
On top of that, we have Mt.Gox BTC unlock starting on Friday (Mar 10th). The market will also be looking at how the situation around Silvergate develops further.
Keep calm and have a good week of trading ahead!
Trade now on https://x.woo.org/ and follow @KTGglobal for more trading insights.
The content above is neither a recommendation for investment and trading strategies nor does it constitute an investment offer, solicitation, or recommendation of any product or service. The content is for informational sharing purposes only. Anyone who makes or changes to their investment decision based on the content shall undertake the result or loss by himself/herself.
The content of this document has been translated into different languages and shared throughout different platforms. In case of any discrepancy or inconsistency between different posts caused by mistranslations, the English version on our official website shall prevail.