MEVFree: Telegram Bot
MEVFree is a suite of AI-based tools deployed on Telegram to protect traders and crypto projects, enabling them to extract maximum value in every on-chain transaction.
Project introduction
MEVFree is an integrated suite of tools designed for both crypto project owners and traders. Crypto projects can launch tokens on MEVFree's 'bot-protected' Launchpad, or leverage MEVFree's powerful Telegram group management and monitoring tools to moderate conversations, detect FUD, and remove malicious actors and bots.
In addition, MEVFree provides all crypto traders with a safe, efficient and transparent MEV-protected trading environment. MEVFree aims to deliver innovative solutions that benefit both individual traders and the broader Ethereum community, ultimately reducing the impact of MEV bots and promoting a fairer trading environment.
Key Challenges

MEV Bots have emerged as a significant threat to fair and transparent trading practices creating:
Unfair trading conditions: MEV bots infiltrate token trading via front running and/or back running transactions in mempools, targeting traders' transactions and extracting value from them, often at the expense of regular users, leading to increased transaction costs and lower liquidity.
Erosion of trust: Lack of a secure environment, including data and tools for identifying genuine interactions and trading activities
Manual effort in monitoring token purchases, market trends, evaluating a project's true potential, and users missing out on project alpha.

Project Key USPs
MEVFree provides a suite of highly-advanced tools and platform to facilitate secure and timely honeypot-detection, AI-assisted community moderation, and MEV-protected trading and launchpad activities.
MEVFree Guardian: An AI-powered Telegram chat management system to strip sensitive data from chat messages and protect groups from malicious actors and bots.
MEVFree Honeypot Checker: Provide heuristic tools that allow users to quickly verify whether a smart contract is a honeypot scam or a genuine project, significantly reducing the risk of falling victim to malicious schemes.
MEVSwap Launchpad: A complete platform for crypto projects to facilitate their fundraising process, token distribution and liquidity pairs, with MEV protection, community and marketing support.
MEVSwap TradeShield: Provide a secure and user-friendly DEX frontend and tools to counteract the predatory behavior of MEV bots, such as the Anti-MEV Bot code, MEV protection on liquidity pools, and executing trades within another smart contract, ensuring a more equitable trading environment for all participants. This helps to protect traders from MEV-related risks, like front-running and sandwich attacks.
MEVFree Buy Bot: Provide bots to monitor token liquidity pools and notify designated Telegram groups in real-time whenever a buy or sell is made on the pool. This eliminates the need for manual monitoring of token transactions, and keeps users informed of market trends; thus, increasing the likelihood of identifying promising projects with high buying momentum.
Tokenomics
The MEVFree token (MEVFREE) is an ERC-20 token issued on the Ethereum chain.
Token name: MEVFree (MEVFREE)
Initial supply: 100,000,000
Maximum Supply: 100,000,000
Burned supply: 30,000,000
Current total supply: 70,000,000
Current circulating supply: 56,000,000
Current market cap: $22,414,208
Current price: $0.400254 (as of August 16)
Launch date: February 26, 2023
Price Action: +14,692%
Buying tax: 5%
Selling tax: 5%
Burn details: Out of the initial supply of 100,000,000 tokens, 20,000,000 tokens have been burned after listing. On August 9, the team burned another 10,000,000 tokens as a strategic move to reduce selling pressure. The current total supply is now 70,000,000 tokens.
Token Distribution
MEVFree's initial circulating supply at TGE is ~20% of its total token supply. Other distribution include liquidity provision at 20% of total token supply, team tokens at 10%, pre-sale tokens at 35%, and ecosystem rewards at 15%.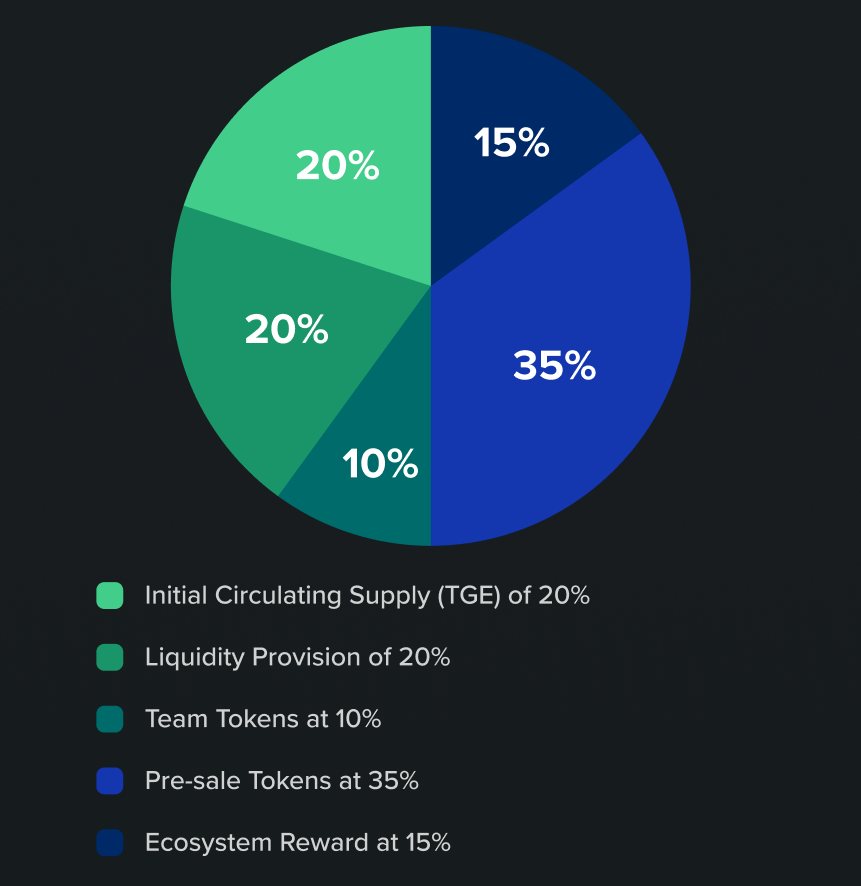 Token Utility
MEVFREE is a utility token that can be used for:
Additional benefits/income: The token serves as gas that entitles holders to staking rewards, fees accrued from MEVFree token trades, swap fees collected from liquidity pools, early-withdrawal penalties paid by stakers, and revenue generated through MEVFree advertising.
Unlocking platform features: Token holders gain exclusive access to advanced features designed for MEVSwap Premium users, like advanced token charts with price predictions, portfolio dashboards, Launchpad early access, etc
Team Background
MEVFree is a decentralized team of more than 10 experienced professionals spread globally, each bringing their own extensive expertise and experience.
Members include:
Four highly-skilled programmers dedicated to developing the base code for mitigating MEV bot attacks on the Ethereum ecosystem.
Two marketing and public relations specialists responsible for promoting the MEVFree brand, increasing awareness and cultivating strong industry relationships.
A community engagement team focused on building a vibrant and supportive MEVFree community. This team collects feedback, addresses concerns, and facilitates discussions to continually enhance the ecosystem and its products.
Ecosystem Expansion
Since its deployment, MEVFree has seen a rapid rise in adoption from Telegram groups with a collective total of 45,000+ communities, and a collective reach of close to a million users.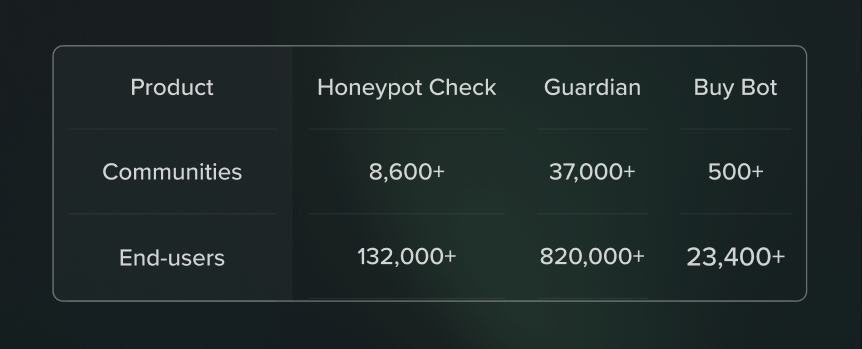 Plans are in the works to deploy the MEVRouter onto other chains to expand its reach, facilitate cross-chain liquidity provision, and explore new strategic partnerships.

Comparison with other players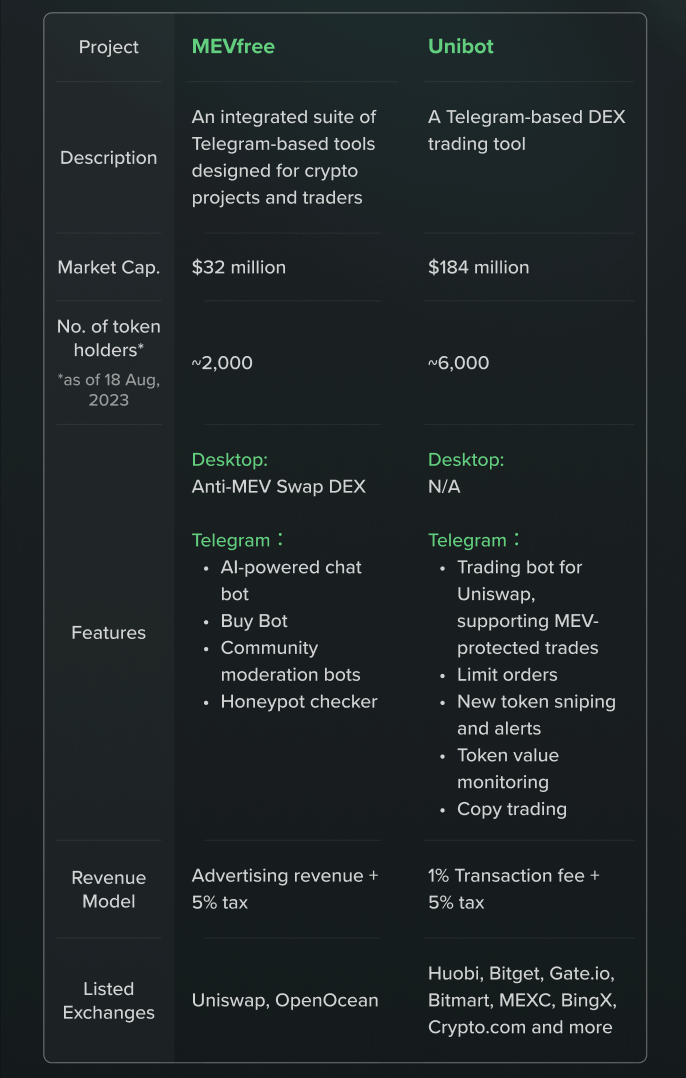 Official Channels
Website: https://mevfree.com/
Telegram: https://t.me/MevFree
Twitter: https://twitter.com/mevfree
Discord: https://discord.com/invite/aGvXZk8zdS

-
The content above is neither a recommendation for investment and trading strategies nor does it constitute an investment offer, solicitation, or recommendation of any product or service. The content is for informational sharing purposes only. Anyone who makes or changes to their investment decision based on the content shall undertake the result or loss by himself/herself.
The content of this document has been translated into different languages and shared throughout different platforms. In case of any discrepancy or inconsistency between different posts caused by mistranslations, the English version on our official website shall prevail.