By Tiffany Wang, WOO Network Analyst
Last week, there were a few notable changes in the macroeconomic landscape. In Europe, CPI aligned with expectations, yielding no significant surprises.

Turning our attention to the cryptocurrency landscape, a notable event transpired on August 29th when Grayscale emerged victorious in its legal battle against the U.S. SEC. The lawsuit pertained to the SEC's initial rejection of Grayscale's application to list its first Bitcoin spot ETF. In the immediate aftermath of this news, BTC witnessed a noteworthy surge, ascending by 3.4% during intraday trading, briefly surpassing the $27,000 mark.

However, this price surge proved short-lived, as the week concluded with the BTC price essentially retracing its steps and returning to a level akin to where the week had commenced.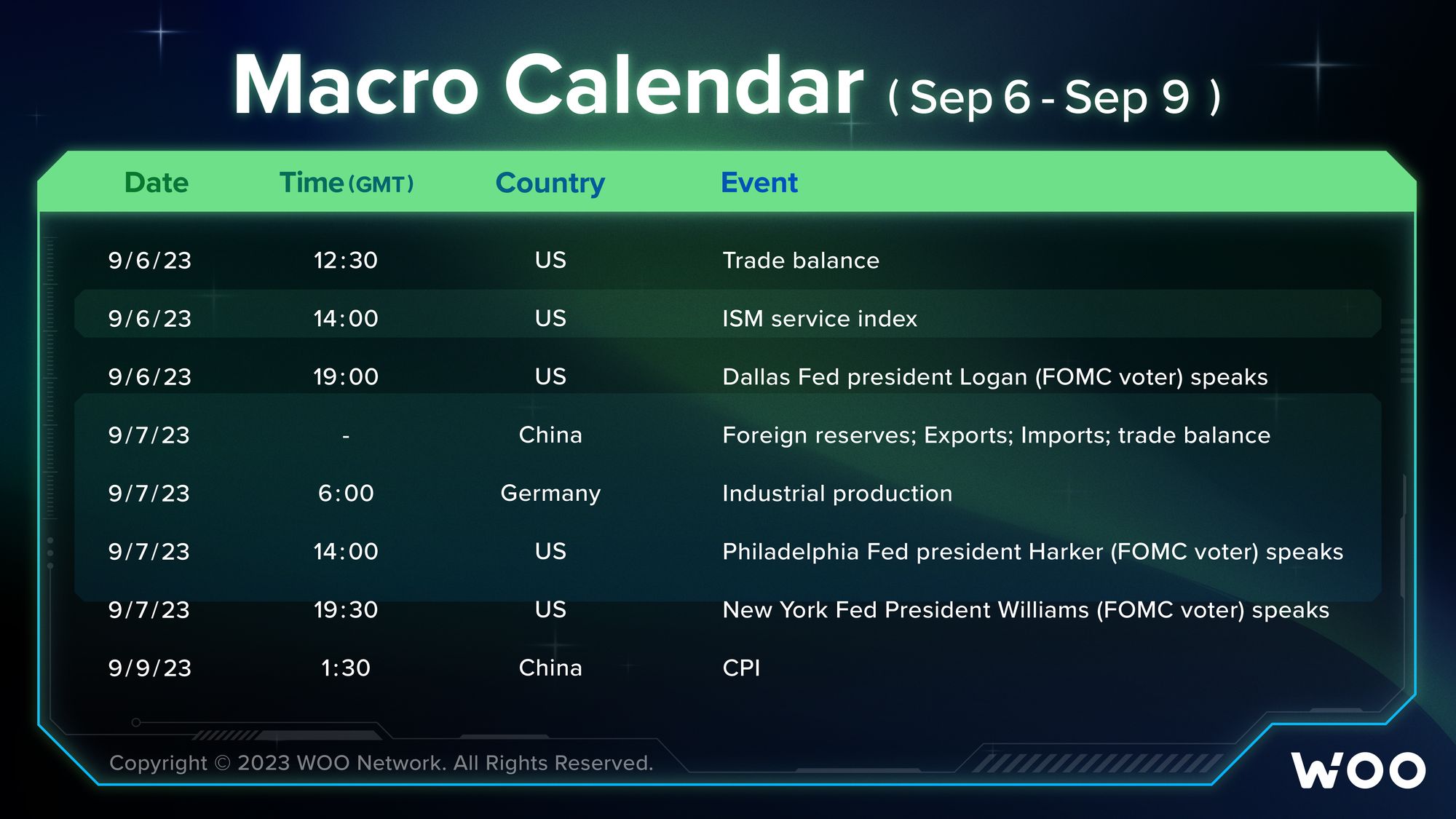 Crypto and blockchain events this week (Sep 4th ~ 10th)
Meanwhile, here are the biggest crypto and blockchain events happening around the world this week so that you can stay informed.

—
The content above is neither a recommendation for investment and trading strategies nor does it constitute an investment offer, solicitation, or recommendation of any product or service. The content is for informational sharing purposes only. Anyone who makes or changes to their investment decision based on the content shall undertake the result or loss by himself/herself.
The content of this document has been translated into different languages and shared throughout different platforms. In case of any discrepancy or inconsistency between different posts caused by mistranslations, the English version on our official website shall prevail.