$BTC started last week trading sideways close to $25,200, the most important challenge in up-trend this year. Market was strong on Monday and early Tuesday was poised to attack that resistance.
That's exactly what happened. However, it didn't unfold the way that you would expect from the market, which wants to go higher – instead of strength at new highs, sellers stepped in very aggressively, pushing the market lower.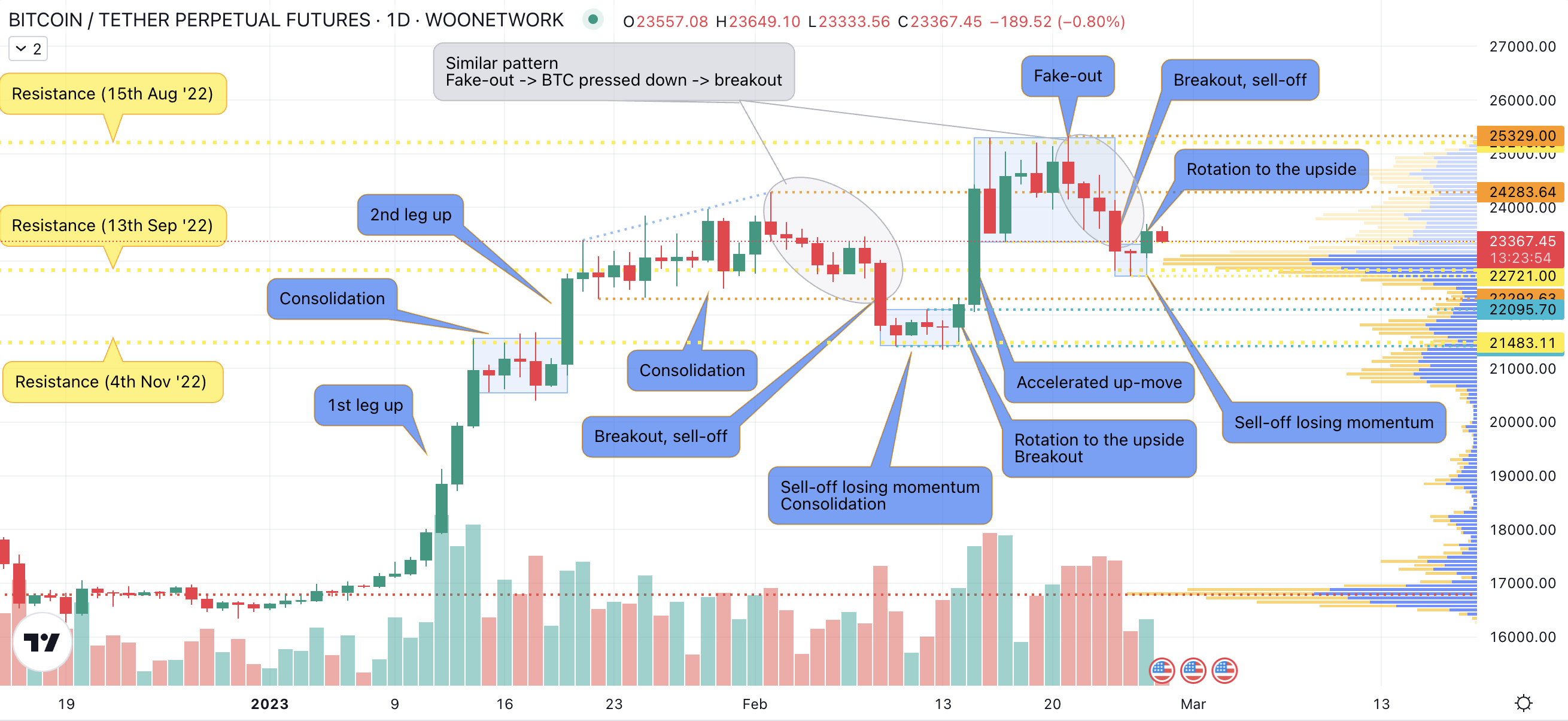 That's when sentiment changed. Sellers pressed the market down for the next few days. While $BTC was resilient before, it started to get affected by continued weakness from the broader market including both risk-on and risk-off assets (equities, bonds, precious metals).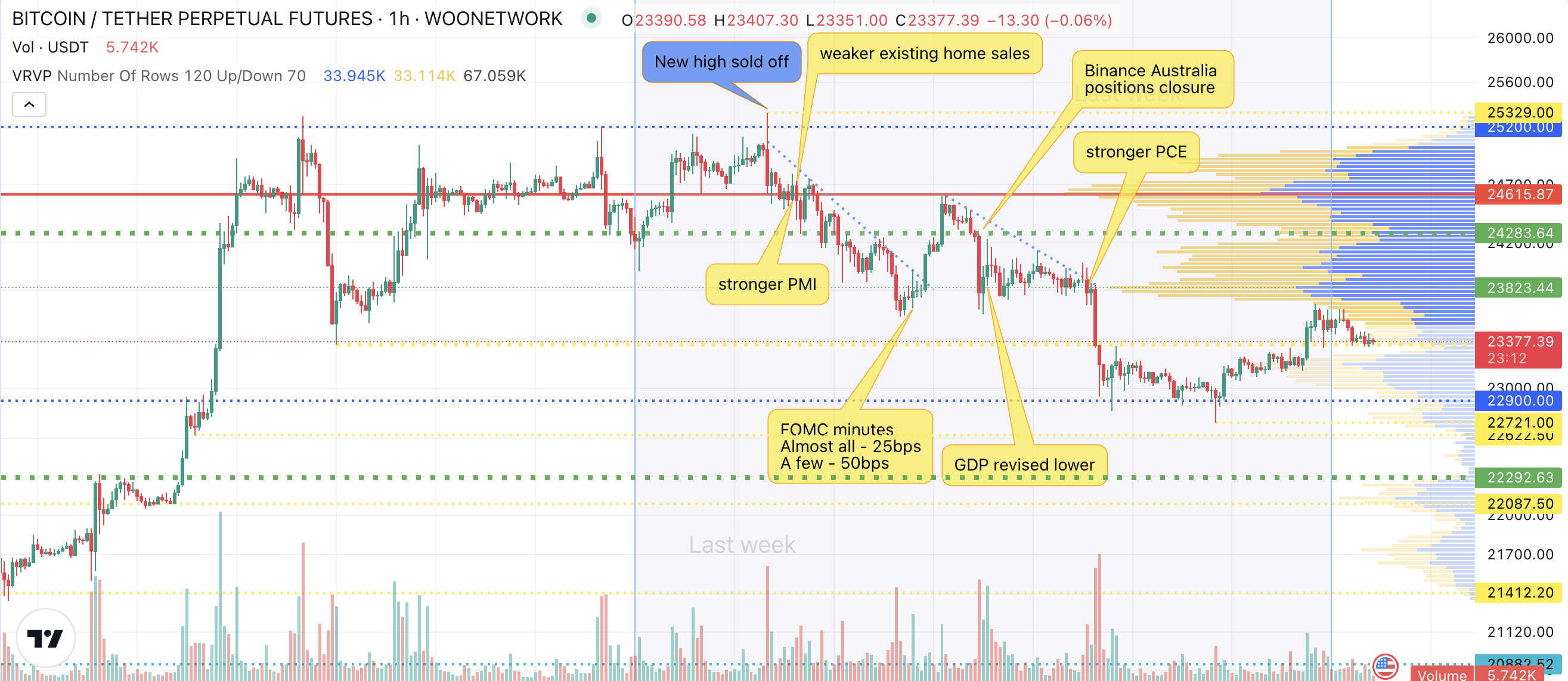 Eventually on Friday, $23,350 support was broken (helped by stronger PCE). Later that day and on Saturday, selling pressure lost momentum and on Sunday, the market started slowly rotating to the upside.
After $25,200's rejection and sellers having the upper hand for the next couple of days, we see them getting tired and buyers trying to regain control. That makes us cautiously long, expecting $22,700 to be swing low in up-trend this year.
To keep that bias, we want to see acceleration to the upside ideally today. If it doesn't happen, we should see a continuation of what we had last week with further correction down.
$23,350 is immediate support with the next one around $22,700. Be prepared for different scenarios, be flexible and watch the price to be your guide.
Some data points this week include:
Mon: Durable Goods Orders, Pending Home Sales
Tue: House Price Index and Chicago PMI
Wed: ISM Manufacturing
Thu: Jobless claims, Unit Labor Costs
Fri: Services PMI, ISM Non-Manufacturing
We also have a few FED speakers throughout the week.
Please bear in mind we don't have NFP this Friday even though it's the first Friday of the month. Nonetheless we can expect the market to move anyway.
Best of luck to all WOO X traders!
Trade now on https://x.woo.org/ and follow @KTGglobal for more trading insights.
The content above is neither a recommendation for investment and trading strategies nor does it constitute an investment offer, solicitation, or recommendation of any product or service. The content is for informational sharing purposes only. Anyone who makes or changes to their investment decision based on the content shall undertake the result or loss by himself/herself.
The content of this document has been translated into different languages and shared throughout different platforms. In case of any discrepancy or inconsistency between different posts caused by mistranslations, the English version on our official website shall prevail.