So, Twitter's gone all X on us, and it's probably the biggest thing to passively hit the crypto scene in the last couple of years. Swapping out the iconic bird for a snazzy "art-deco" X, Musk's setting the stage for his grand "everything app" vision.
Missed the backstory? Check out part one of this series where we dished on the drama leading up to this.
Now, let's dive into the here and now, and unpack what X could mean for crypto's future.
Why did the X.com rebrand happen now?
After our trip down memory lane in the previous article, you're probably wondering the same thing as the rest of us: why now?
Let's connect the dots and look at the big picture in four key areas: the changes Musk has made to the organisation, how social media is evolving, the investors in the deal, and recent hires.
The first change Musk made to Twitter was firing 80% of staff, reducing the headcount from 8,000 people to just 1,500. Those remaining signed up for "long hours at high intensity". These changes demonstrate that Musk is intent on completely overhauling Twitter's company culture, with potentially a far greater emphasis on engineering.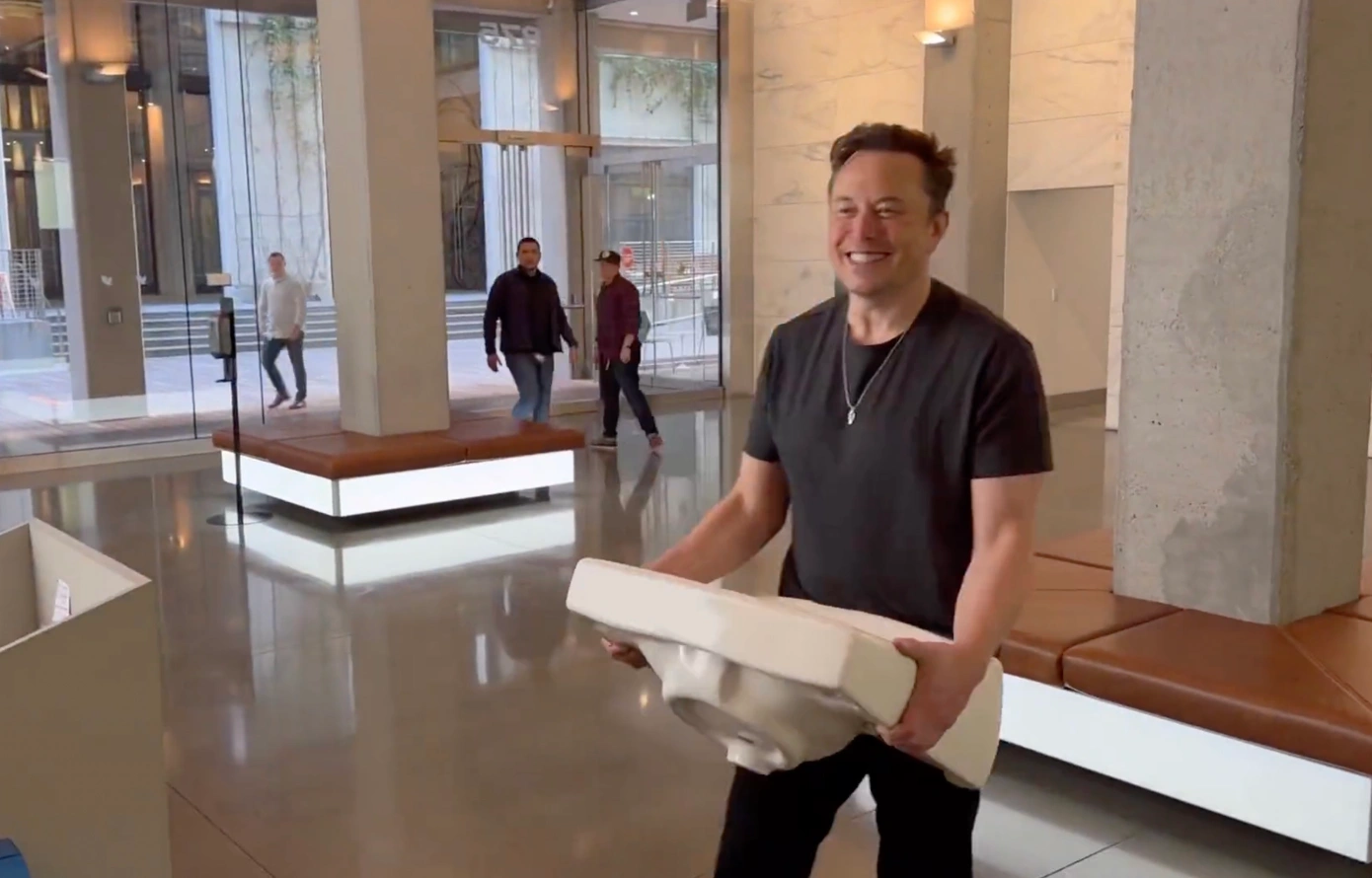 But what will those engineers be building?
Hints are everywhere. Decentralized social protocols such as Bluesky and the federation of Mark Zuckerberg's Threads could indicate a growing acceptance of the need for decentralization. So what? Well in the first article, we baulked in horror at the massive data collection that centralized apps like WeChat enable.
Decentralization here could mean giving users more control over their data in the form of zk-proofs, thereby reducing the risk of abuse from government agencies with very long arms. Couple this with Musk's ongoing interest in crypto, and blockchain might play a significant role in X's development. We say might, because he's also said you probably wouldn't be able to run a social network on blockchain entirely. However, further improvements to blockchain scalability might just reverse the course.
Investors in the Twitter deal provide further support for this direction. Binance invested $500m in the deal via equity finance, making it the fourth largest contributor to the takeover. They invested alongside eighteen other parties, notably Andreessen Horowitz and Sequoia Capital, significant players in the crypto VC space. Binance is all-in on "freedom of money", and with Elon leading the "freedom of speech" charge, the values alignment can't be ignored.
Let's not forget the new CEO. Following a poll in 2022, Musk agreed to step down from the top leadership position, instead standing in as CTO. Linda Yaccarino, previous chairman of global advertising and partnerships at NBCUniversal, has filled the role. Given her advertising genius, her ability to forge "non-traditional partnerships" at NBC, and Musk's need for new revenue streams to make X profitable, we can expect to see more huge changes to how X operates as it evolves into the everything app.

How do blockchain, crypto, and X.com fit together?
So, how do blockchain, crypto, and X fit together?
For X to become the Everything app, payments are a must. WeChat does this, but via centralised services and direct bank integrations. While this infrastructure could play a role in X's payment rails, blockchain and crypto present a far cheaper, more compelling, and scalable solution.
While there is yet to be anything concrete released in terms of crypto integrations, the market already seems to think that's the direction things are going. DOGE pumped 10% on X payments speculation, with the famous Shiba Inu once becoming the Twitter logo for a short time.
As Musk is looking to turn X into a platform where anyone can financially benefit from the content they create, this also perfectly aligns with the vision and values of much of Web3. The "Creator Economy" is alive and well in many NFT and crypto projects, and Musk's support for the "most entertaining outcome" could be a nod in the direction of future things.
What does X mean for WOO and the rest of the crypto ecosystem?
Crypto has been riding a rollercoaster it can't get off for the past two years. Big names have crashed and burned with the bear market, mismanagement, and faulty business models.
While the dust is still settling from some of these collapses, the underlying infrastructure continues to mature, and the spirit of innovation is alive and kicking. Account abstraction, a noticeable shift towards decentralized social media, improved UX, and regulatory frameworks all combine as the sparks of mass adoption.
If the development of X as the Everything app goes in the direction posed in this article, we might be looking at the catalyst for the next billion users to join the crypto industry. Given that Musk has hinted that even trading might be a feature in the coming everything app, it might be easier than ever for newbies to get involved.
The critical point here is that these users probably won't even realise they're using the blockchain, accelerating the ongoing shift away from the inherent complexity of crypto. This will be a boon for all industry players, as new users bring greater awareness, liquidity, and real-world use cases.
If X really does end up using crypto, and it might, given its recent licence acquisition, any content creator can reap financial rewards simply by doing what they do best. Those users are going to need to trade and cash out somehow. WOO is perfectly positioned with our CeFi and DeFi offerings, coining the CeDeFi term, covering all bases. With new users, liquidity will skyrocket, and WOO will capture some of that volume.
Simply put, if X scores, it's a win-win for everyone in the crypto universe. Though nothing is certain, Musk's crazy ideas tend to stick around and shape the future of whatever industry he unleashes them on.  Considering how far ahead of its time the original X.com was with online banking, and how commonplace that service is now, a crypto-powered everything app may yet become the model for the future.
---
The content above is neither a recommendation for investment and trading strategies nor does it constitute an investment offer, solicitation, or recommendation of any product or service. The content is for informational sharing purposes only. Anyone who makes or changes to their investment decision based on the content shall undertake the result or loss by himself/herself.
The content of this document has been translated into different languages and shared throughout different platforms. In case of any discrepancy or inconsistency between different posts caused by mistranslations, the English version on our official website shall prevail.