Banana Gun is a Telegram bot designed to simplify decentralized exchange (DEX) trading. It enables users to trade on decentralized exchanges using a single communication application with minimal user interface. Key features include copy trading, token launch sniping, anti-rug, and more.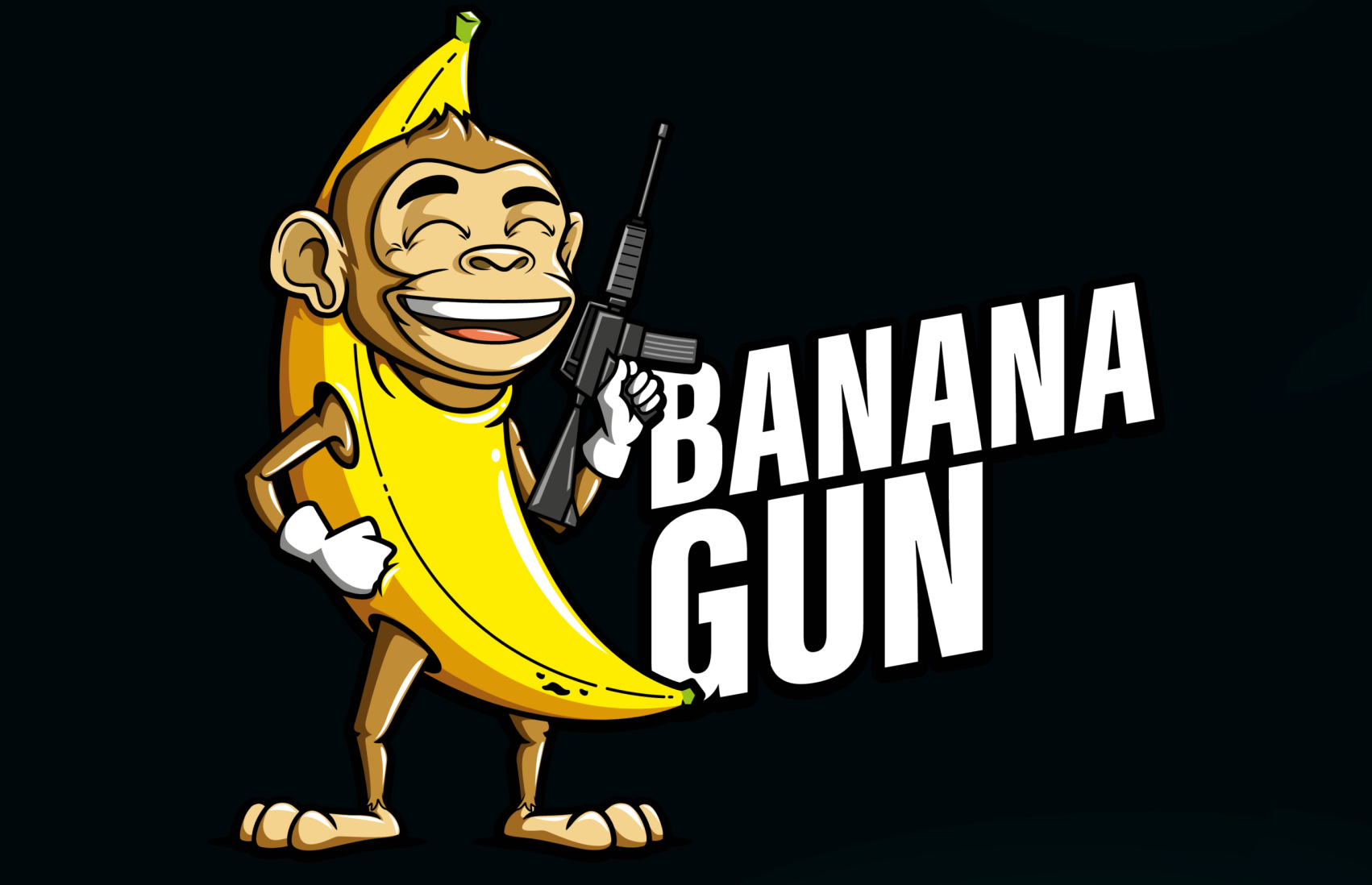 Project Introduction
Banana Gun, launched on June 2, 2023, serves as a Telegram bot for sniping upcoming token launches and purchasing launched tokens. It aims to be the preferred sniping and manual buying tool on the Ethereum Network and other chains in the future.
Key challenges:
Unclear Team Background: Banana Gun's official documentation website does not disclose team information, which raises concerns regarding transparency and user trust.
Limited functionality: As of the time of writing, Banana Gun primarily offers sniping and manual buying services, lacking the diverse functionalities provided by other trading bots like copy trading and airdrop farming.
High requirement of knowledge demand: Users are required to manage and input transaction-related details themselves, such as GWEI, slippage, and liquidity thresholds. This demands a strong understanding of DeFi which may be challenging for novice users.
Key USPs:
Banana Gun now provides two main features: Token Launch Sniping and Manual Buying. It also includes protective measures against rug pulls and malicious smart contracts, while enabling users to maximize profits by getting the first buy on newly launched tokens. Notable features include:
Anti-Rug: Activated if the developer tries to rug the token or any instances that make the investors unable to sell.
Transfer on Blacklist: Triggered when the developers blacklist the token contract and will send your tokens to the 'transfer wallet'.
First Bundle or Fail/First Bundle or Fail Back up: Ensures the first buy during trading, with a backup option (recommended to have at least 10 participating wallets) in case of issues like deadlocks or MEV launches.
Additionally, Banana Gun rewards loyal users with cashback incentives based on fees paid, calculated with a flexible multiplier (X) ranging from 0.05 to 1.
$BANANA Cashback = FEES PAID ($) * Multiplier X

This adjustment serves two crucial purposes: managing token emissions and introducing special promotions, such as a "happy hour." This particular design differentiates Banana Gun from Unibot, which only provides a specific portion of cashback when meeting the condition of holding 10 $UNIBOT tokens.
Protocol expansion & user growth
Since its launch in June, Banana Gun went through a stable period with a daily average trading volume of $5k to $10k on its platform, and fee revenue ranging from 0.01 ETH to 0.3 ETH daily.

The protocol began to experience rapid growth in July, starting with a daily trading volume of $100k and reaching a maximum trading volume of $7.4M on August 29.
Banana Gun's user growth rate parallels its transaction volume. It experienced a period of slow growth and saw significant expansion in July, reaching its highest user count of 2.5k in August.
A dramatic first launching attempt and remedies
Banana Gun made its first token launch attempt on September 12, and the token sale was highly successful, with the price surging from an initial $0.65 to an ATH of $8. However, the Banana Gun team announced on Twitter that they had identified an unfixable bug within the token contract. This bug prevented the sell tax from being transferred to the treasury as intended, causing it to remain in the seller's wallet. Consequently, the team made the decision to liquidate all tokens held in the treasury, drain liquidity pools on DEX, and deploy a new token contract.

To compensate the community and token holders, Banana Gun announced a remedy program on Twitter. A snapshot of the 18115275 block was taken. All holders, LPs, and presale buyers received a token airdrop, regardless of subsequent sales. Furthermore, the LP pool will be restored. Traders who bought more than they sold will receive complete ETH reimbursements. Also, Banana Gun adjusted its token distribution, adding a "Relaunch Burn" allocation to deal with potential calculation correction.
As of the writing time of this article, the second launch of Banana Gun's token has been smooth and successful. The token price broke its ATH, reaching $11.75.
Tokenomics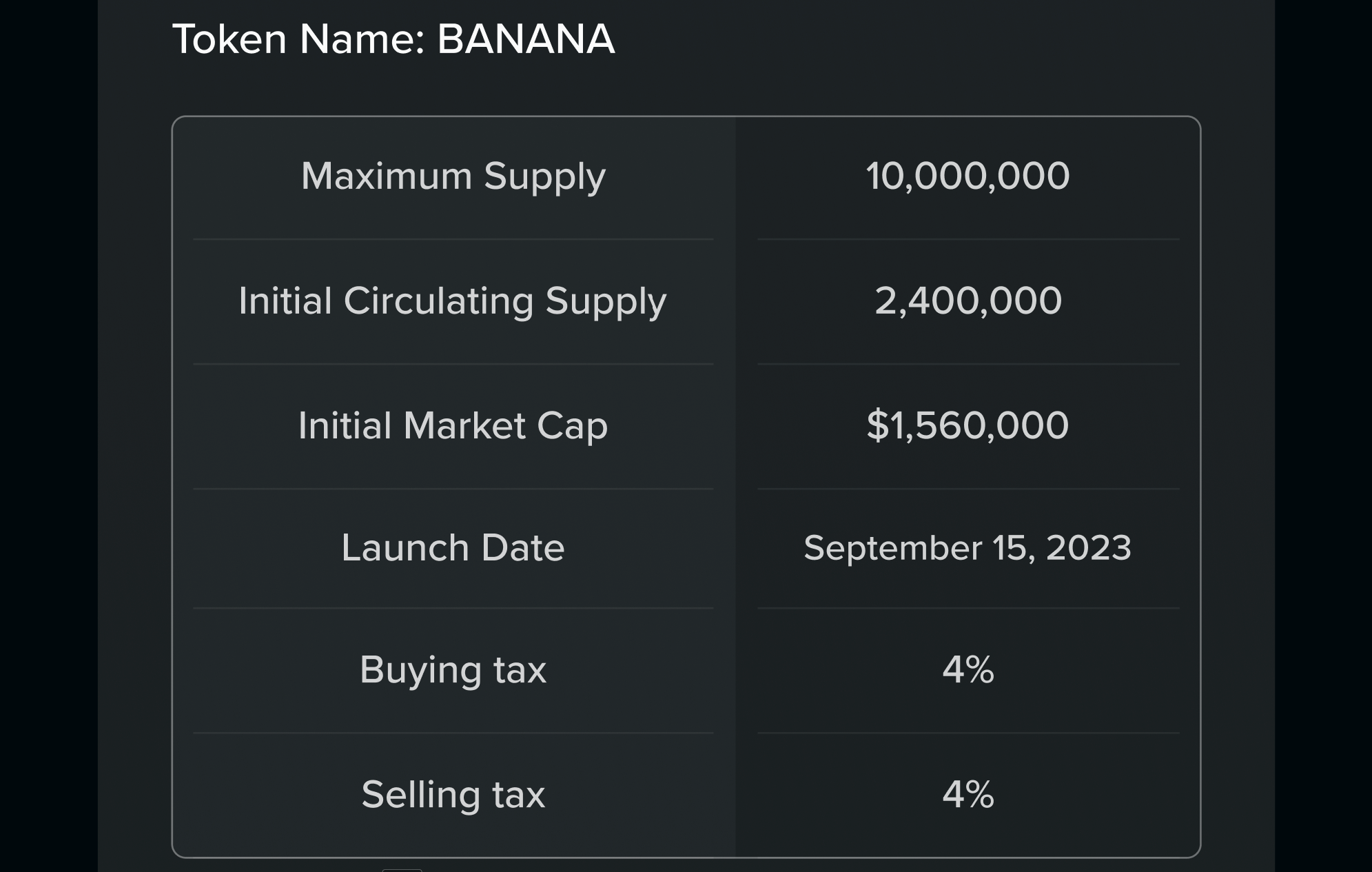 Upon TGE, the initial circulating supply will be around 2.38m tokens. The token will have a 4% buy and a 4% sell tax, of which 2% is allocated to token holders, 1% to the team, and 1% to the Treasury. There are plans to lower taxes as the market cap grows, with a "Banana Burn" also in the pipeline.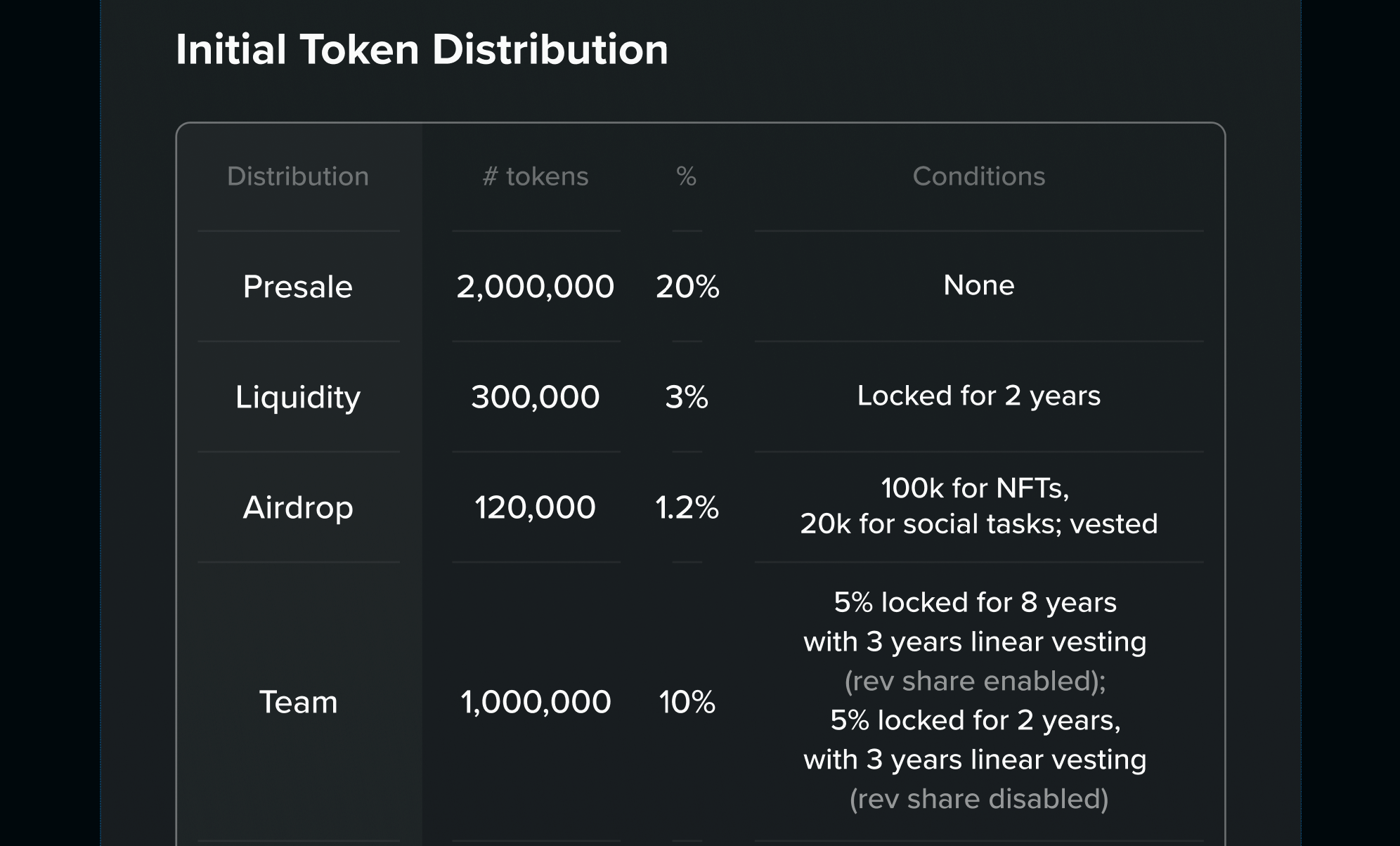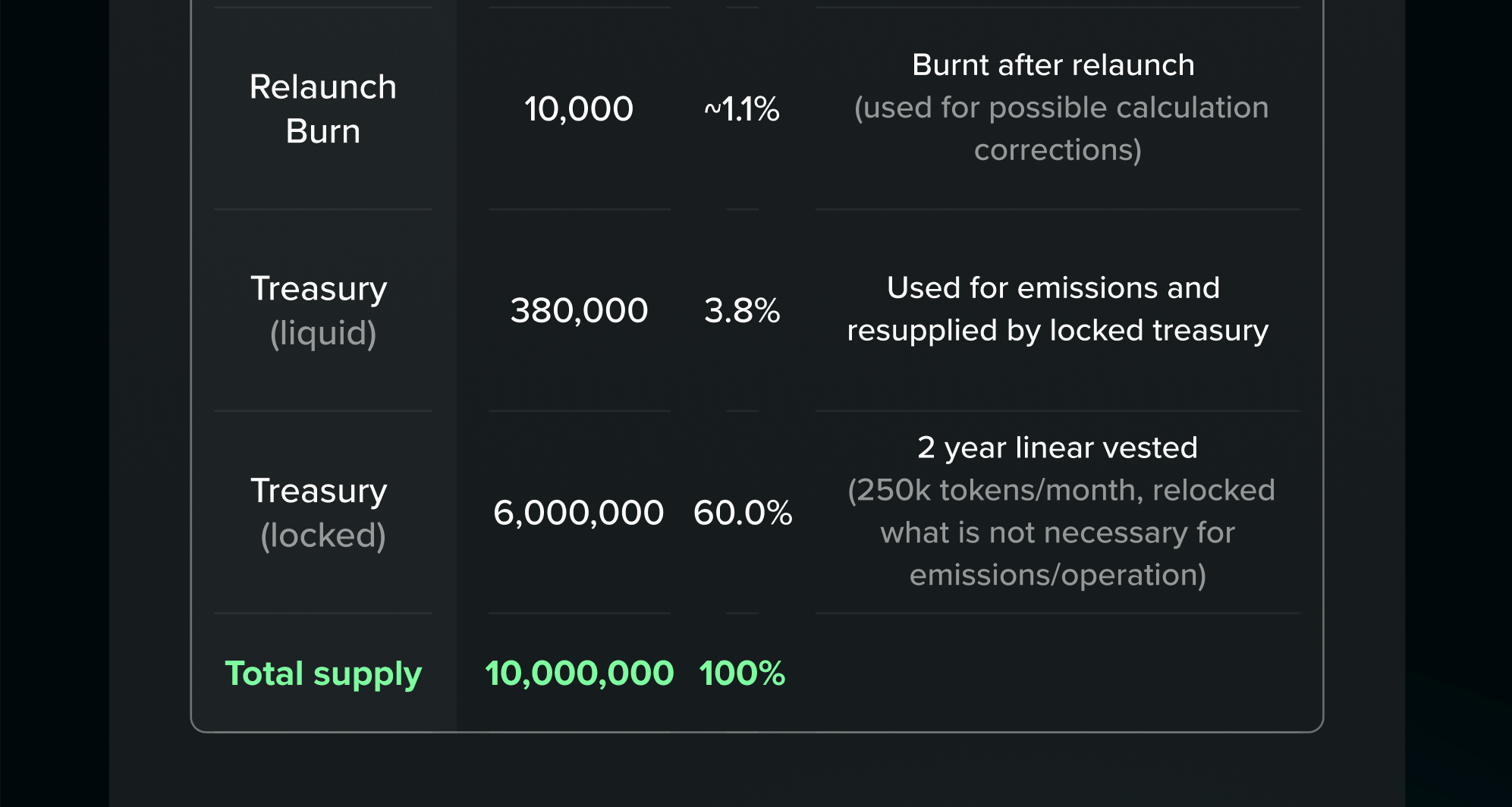 Token Utility:
Banana Gun's revenue-sharing model rewards token holders through bot revenue and tax revenue. 40% of bot revenue is distributed to unlocked token holders, while 50% of tax revenue is allocated to the revenue-sharing pool, ensuring fair rewards for loyalty.
Project Background
Core team information is currently undisclosed.
Project Financing
A public raise was conducted on Sep 8 and quickly sold out with a total raise of 800 ETH at the presale token price of $0.65.
Project Data (As of Sept 15)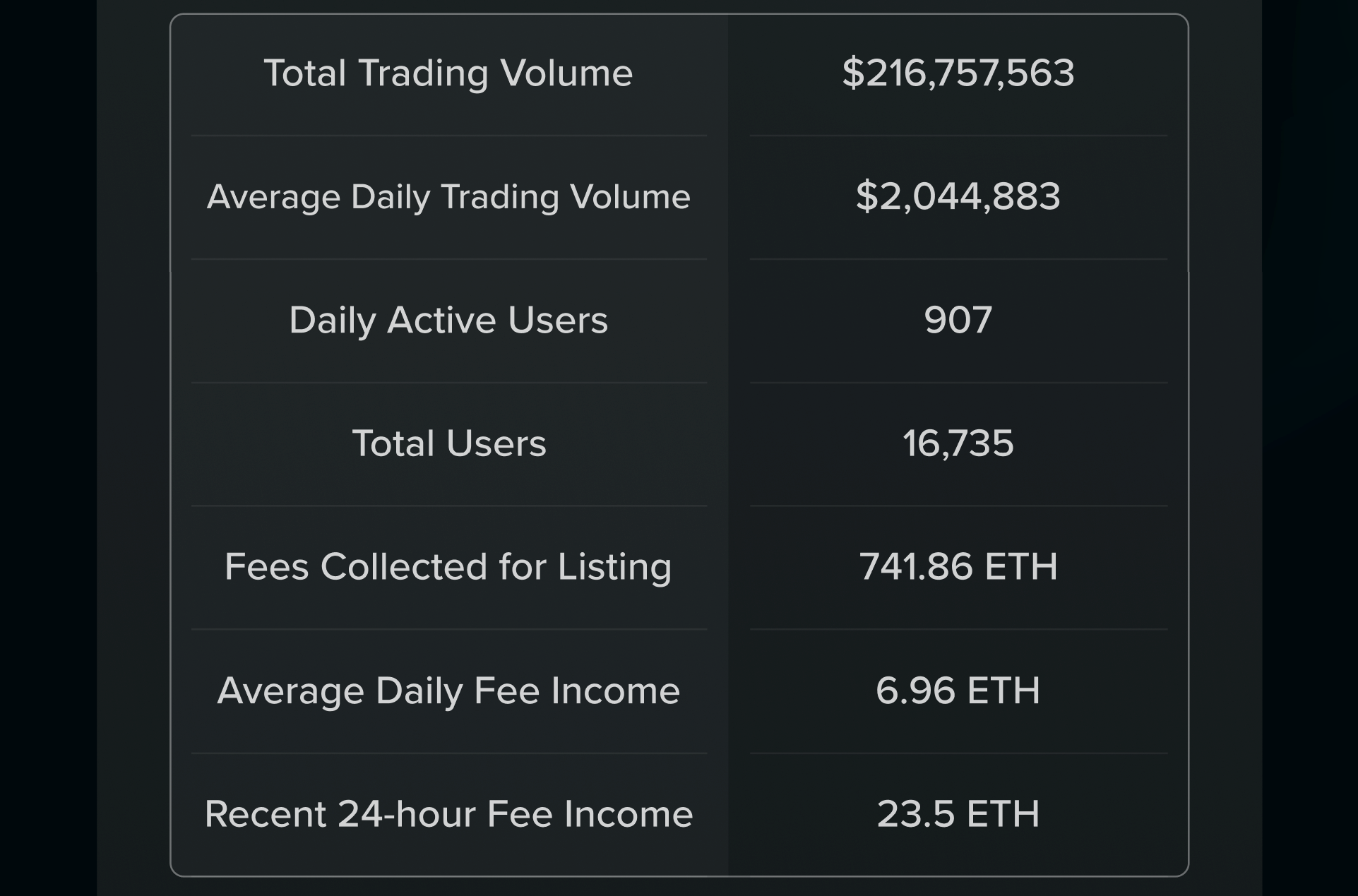 Official Channels
https://t.me/Banana_Gun_Portal
https://twitter.com/BananaGunBot
Related story - Banana Gun drama: audits mean jack sh*t in the crypto industry
--
The content above is neither a recommendation for investment and trading strategies nor does it constitute an investment offer, solicitation, or recommendation of any product or service. The content is for informational sharing purposes only. Anyone who makes or changes to their investment decision based on the content shall undertake the result or loss by himself/herself.
The content of this document has been translated into different languages and shared throughout different platforms. In case of any discrepancy or inconsistency between different posts caused by mistranslations, the English version on our official website shall prevail.