WOO Network intensifies community ties in Poland, partners with top KOL
WOO Network has announced measures and programs to strengthen its relationships with the Polish trading community in response to the company's successful regulatory developments in the region. Coordinating with the community through in-person trading competitions and partnering with the top KOLs will enable the WOO Network to better understand traders' needs and be developed accordingly, said Hubert Gregorski from WOO Network Poland.
"We just concluded our traders' event that was attended by top trading community members, well-respected traders, institutions, allied projects, and CT personalities. Our overall goal for this intensive community reach-out is to build a decentralized network of traders, where we all share knowledge on prop trading and the role of OSINT [open-source intelligence] in trading research, network, and hold an on-site trading competition," Gregorski said.

Gregorski said that WOO Network Poland has partnered with Kronos Trading Group (KTG), a proprietary trading firm with 30 experienced traders specializing in the crypto asset markets. As part of this partnership, the KTG team will share its market insights with communities and work with WOO developers to enhance the trading experience on WOO X.
WOO Network partners with Poland's top KOL, bigshortbet$
Gregorski also announced that WOO Network has partnered with Polish KOL bigshortbet$, a project owned by Rafał Zaorski who gained notoriety for his accurate prediction of the cryptocurrency market crash in 2022, particularly the drop in the price of the Luna.
Zaorski has been trading since the '90s. He shares his market analysis and insights on social media platforms such as Twitter and has gained a significant following in the trading community.
"We are so excited to have Rafał Zaorski, who is a respected figure in the trading space, known for his accuracy and expertise in predicting market movements. Through WOO Network events, Poland's crypto community will gain valuable insights from bigshortbet$ that are not available elsewhere," noted Gregorski.
Zaorski's Trading tip
When asked for a trading tip, Zaorski said "You cannot keep thinking about your losses. It distracts you from future positions," explaining that while traders need to study what could have gone wrong, "you have to forget about the number and stop torturing yourself."
Rafal also said "Be creative. Before I shorted CD Project stocks I went to its office and smoked a cigarette with workers during a break. They told me the game is full of bugs. Just like that. Simple actions make difference"
Poland is a gateway for WOO Network to the EU markets. Warsaw is key to the growth of adoption in the whole of Eastern Europe as the country hosts many talents coming from neighboring countries, including Ukraine, Belarus, Bulgaria, and Central Asian countries, among others.
Poland has recently seen an increase in the number of people with crypto wallets as many businesses have started accepting cryptocurrency as payment. The country is in the top ten countries in Europe in terms of the percentage of the population with crypto wallets. Over one million people or 2.8% of the Polish population have crypto wallets.
In addition to nurturing the local communities, WOO Network joined FinTech Poland, the founding member of the European Digital Finance Association (EDFA), a non-profit independent industry body of 15 EU ecosystems representing thousands of members that collaborate with policymakers to ensure a competitive European Union and a prosperous single market.
Below are some photos from the WOO Network Poland traders' event.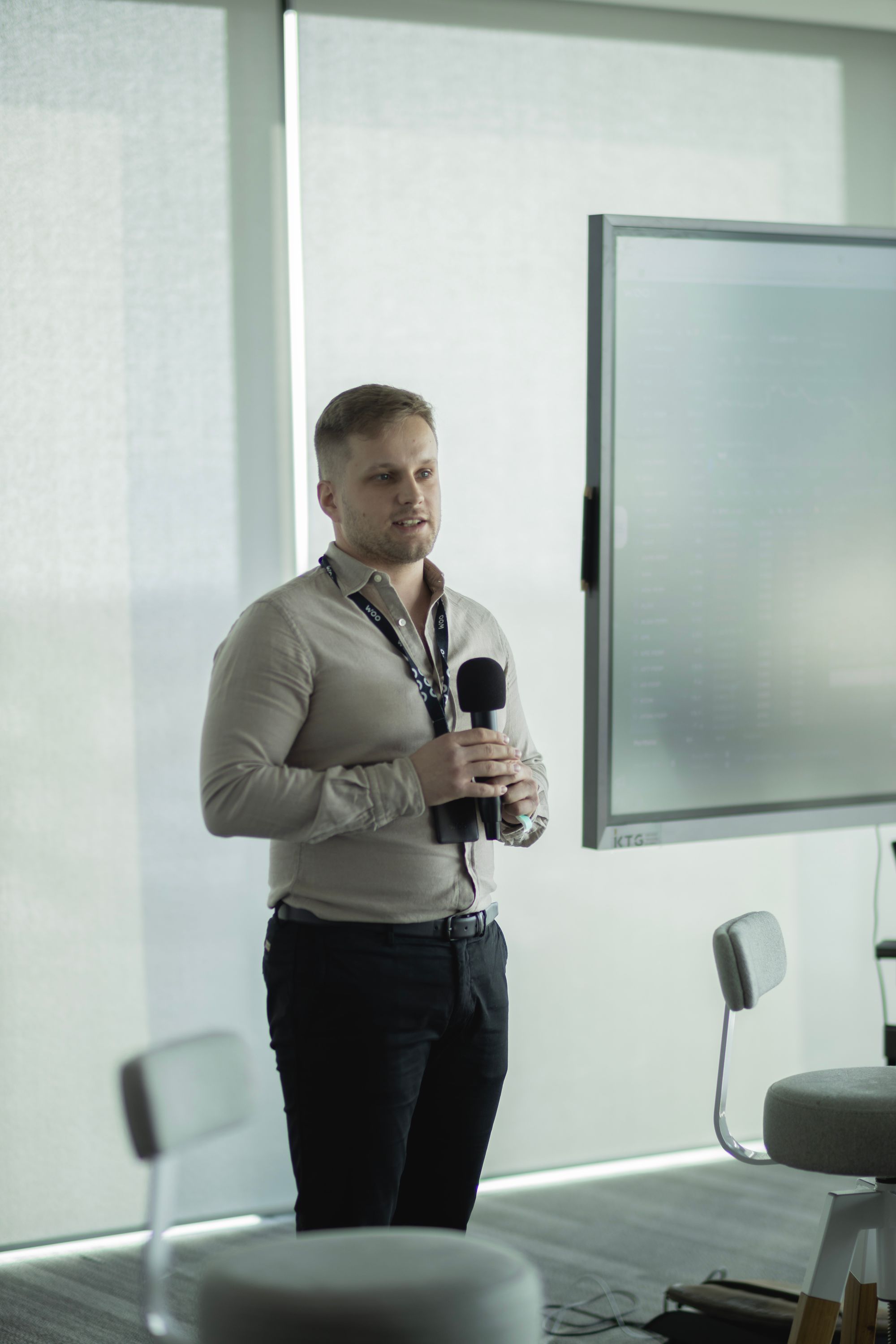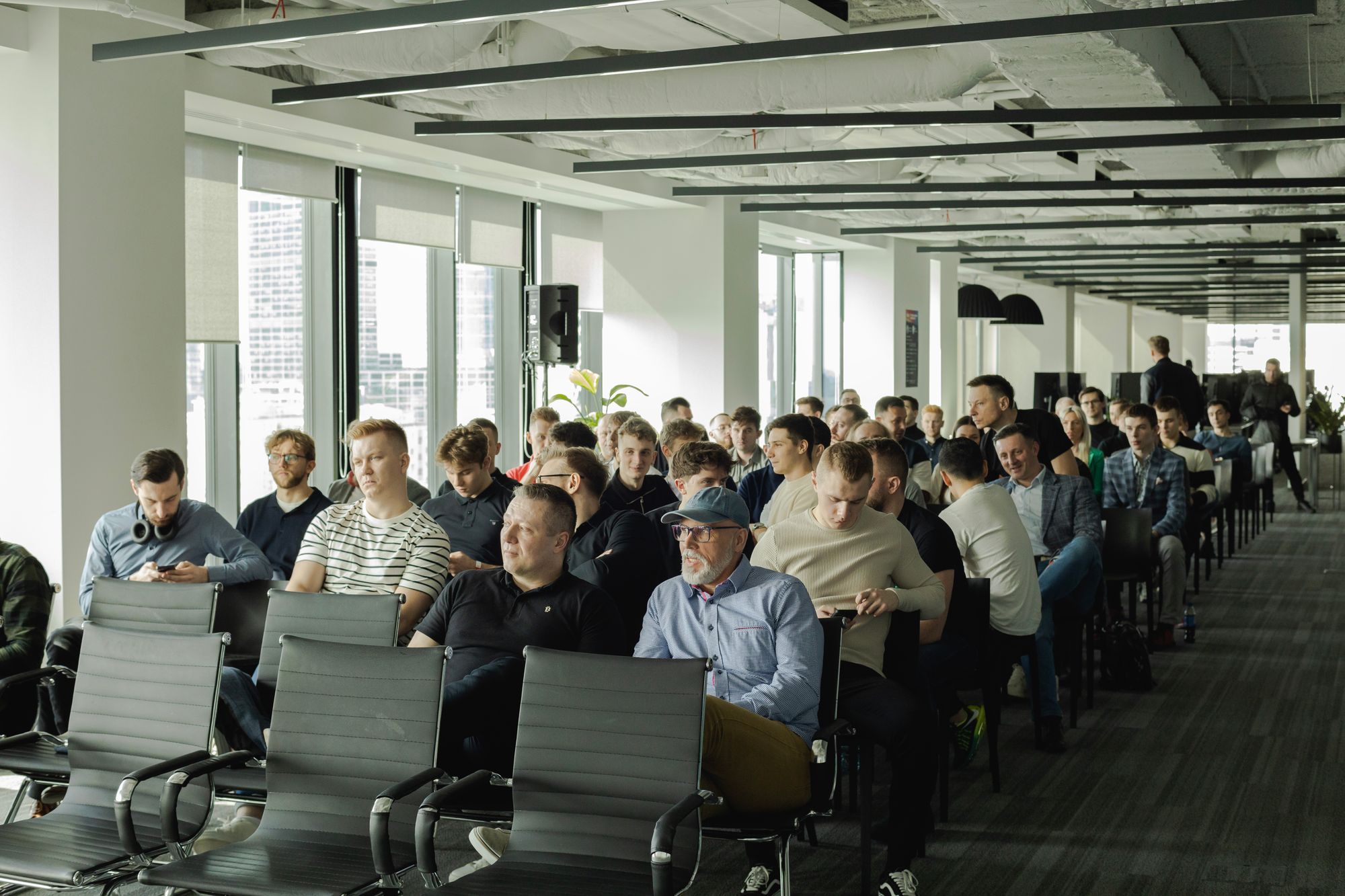 Related article - London's fast-growing crypto community influences UK views on digital assets
—
The content above is neither a recommendation for investment and trading strategies nor does it constitute an offer, solicitation, or recommendation of any product or service. The content is for informational sharing purposes only. Anyone who makes or changes the investment decision based on the content shall undertake the result or loss by himself/herself.
The content of this document has been translated into different languages and shared throughout different platforms. In case of any discrepancy or inconsistency between different posts caused by mistranslations, the English version on our official website shall prevail.