Distributed Supercomputer
A decentralized and open internet platform made up of several components.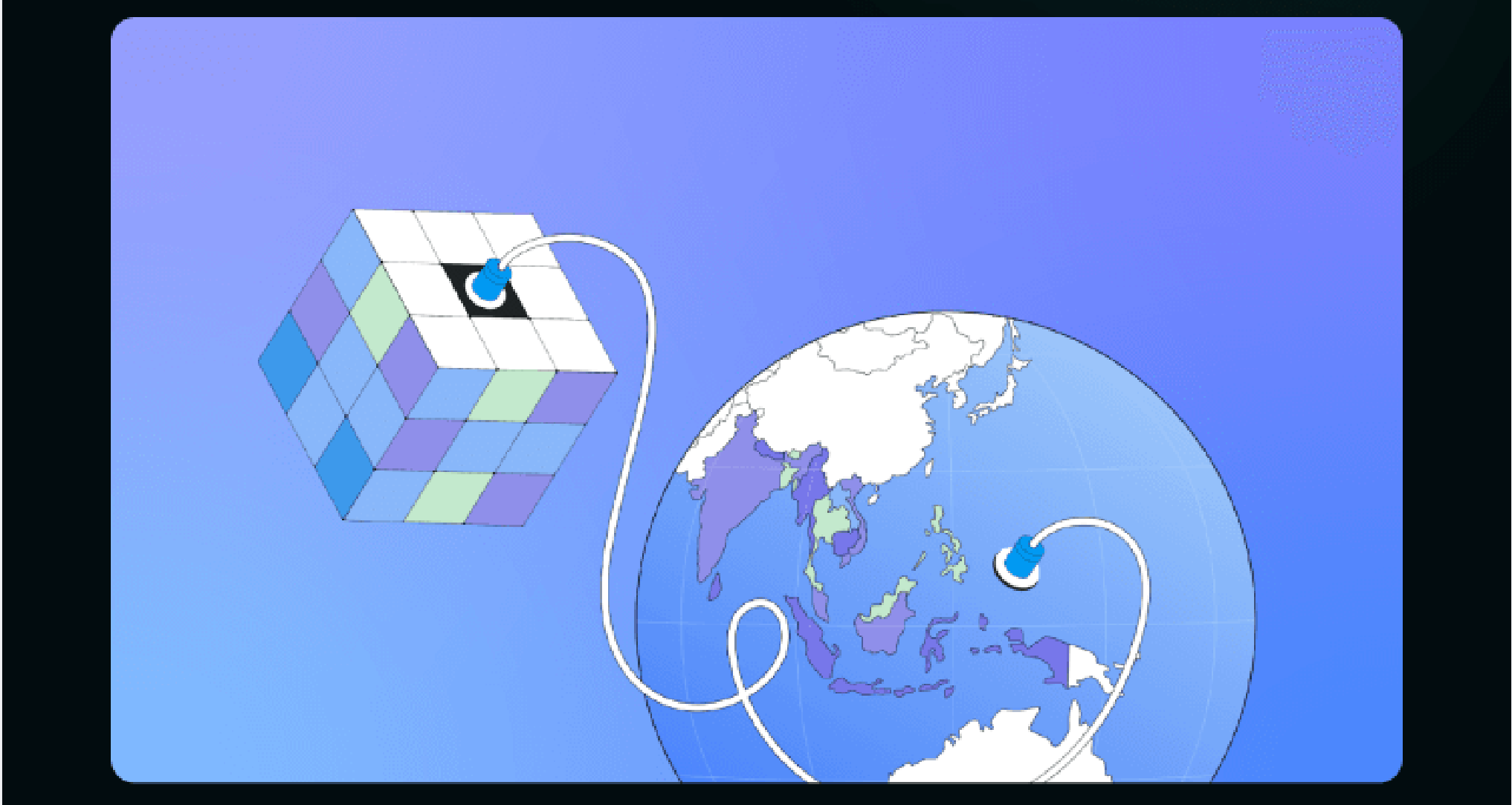 Project Overview
The Open Network is a high-performance, decentralized Layer-1 blockchain and networking platform designed for both speed and security. Toncoin (TON) is the native cryptocurrency that is used across The Open Network and aims to streamline cryptocurrency payments directly on top of the Telegram platform.

The Open Network operates through the Proof-of-Stake (PoS) consensus mechanism. Toncoin serves as a means of handling the requirements of millions of users and enabling them the ability to make transactions easily. The cryptocurrency can also be stored within a Toncoin wallet.

Toncoin (TON) has evolved throughout its time in the crypto space from a transaction-focused cryptocurrency to a full ecosystem that provides decentralized storage, services, a domain name system, as well as an anonymous network, all of which powers the instant payment platform.

Additionally, TON was built to fuel the blockchain ecosystem surrounding Telegram. It is utilized for transaction fees and secures the blockchain through a procedure of staking and settling payments.

TON's price rallied recently after the TON Foundation finally unveiled Telegram's crypto wallet, nearly three years after it first revealed plans to build a Web3 ecosystem at the TOKEN2049 conference in Singapore.

The crypto wallet is developed on The Open Network (TON) blockchain and is now available to Telegram's 800 million users worldwide. The wallet feature is currently available in the settings page for current users, and a global rollout will begin in November later this year, excluding the United States and a few other countries. Telegram will also provide priority access to its advertising platform for TON projects and partners.
Tokenomics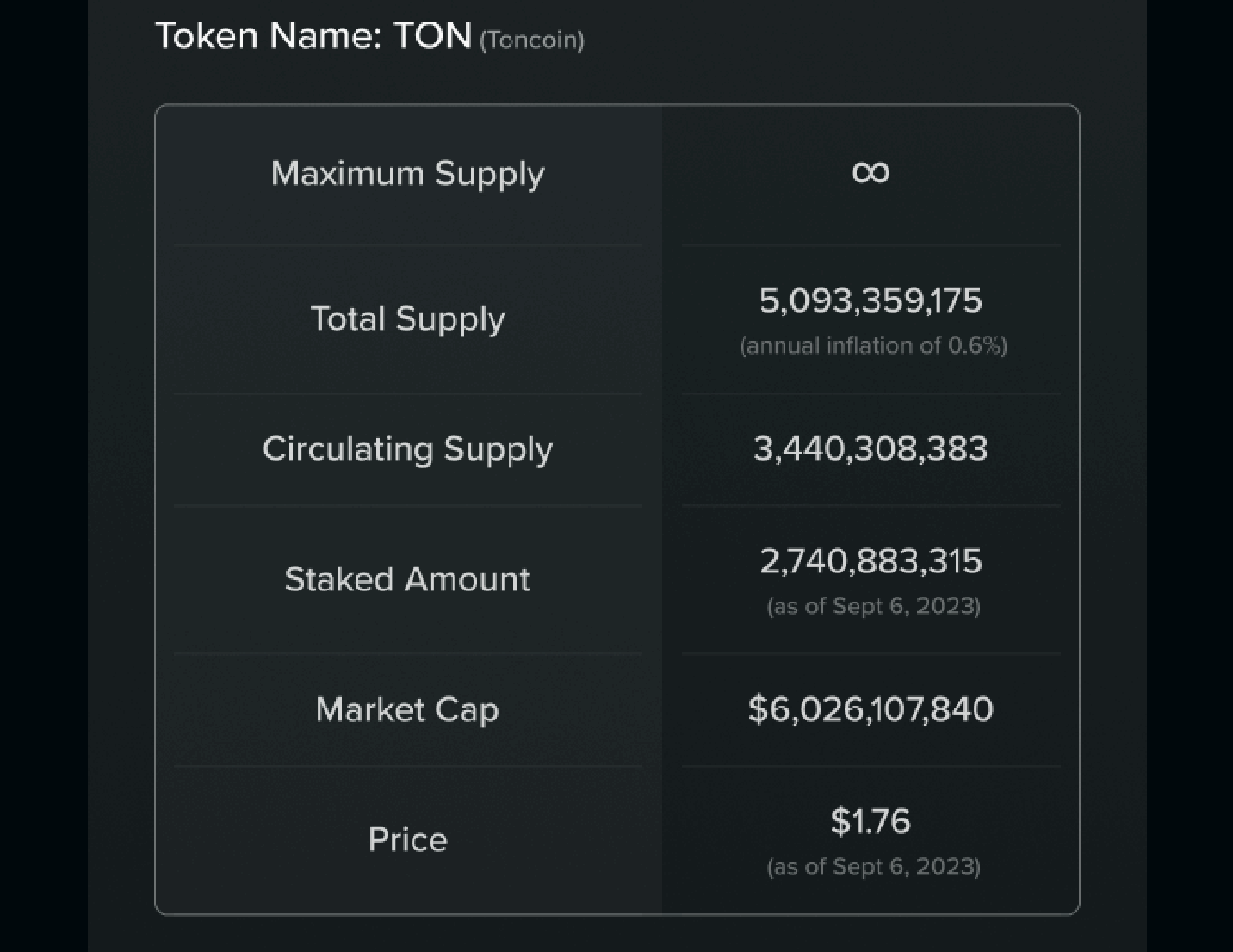 Project Background
Pavel Durov and Nikolai Durov were the original founders of Telegram, the messaging app, and the Toncoin (TON) cryptocurrency. They aimed to create their own blockchain in 2018, i.e. the Telegram Open Network.

Telegram planned to integrate TON-based crypto wallet as early as 2019; however, the messaging app had to cut its ties with the blockchain foundation in 2020 after the U.S. Securities and Exchange Commission filed a lawsuit against Telegram for its $1.7 billion initial coin offering (ICO) raise, deeming it an unregistered security. The messaging platform settled with the SEC with an $18.5 million fine and a promise to pay back investors any unspent funds.

Two developers, Anatoliy Makosov and Kirill Emelyanenko, took over the development of TON through Newton, an open-source community. The community voted to fully launch and rename the Newton community as The Open Network (TON) Foundation.
Project Financing
TON Foundation successfully raised $1.7 billion across two closed funding rounds in February and March 2018. Each round attracted roughly 100 investors and secured $850 million.

In April 2022, the TON Foundation announced a $250 million ecosystem fund, TONcoin Fund, attracting institutional backers like Huobi Incubator and Kucoin Ventures. Shortly after, the foundation rolled out a $1 billion ecosystem fund to spur TON's development, primarily financed by TON's major stakeholders.

By July 2022, the TON Foundation had set up another ecosystem fund, TON Alpha-Vista, valued at $90 million. This fund drew investments from various entities, including VistaLabs, Alphanonce, Miner's Fund, and Kilo Fund.
Official Channels
https://ton.org
https://t.me/toncoin
https://twitter.com/ton_blockchain
-
The content above is neither a recommendation for investment and trading strategies nor does it constitute an investment offer, solicitation, or recommendation of any product or service. The content is for informational sharing purposes only. Anyone who makes or changes to their investment decision based on the content shall undertake the result or loss by himself/herself.
The content of this document has been translated into different languages and shared throughout different platforms. In case of any discrepancy or inconsistency between different posts caused by mistranslations, the English version on our official website shall prevail.