Mint BAB token and try WOOFi to be entered into a lottery of 5,000 xWOO!
WOOFi is excited to partner with Binance to add further utility to the BAB token with a fun lottery-style contest! Over the next 2 weeks, BAB token holders are encouraged to try WOOFi's swap, stake, and earn products to share in 5,000 xWOO rewards. The more features you try, the higher your chances of winning - simple.  
WOOFi is a one-stop shop with the best prices, yields, and tools to satisfy your multi-chain needs. Fun fact: BNB Chain was the first-ever chain that WOOFi supported!
About BAB token
Binance Account Bound (BAB) tokens are non-transferable tokens built on BNB Chain and available to any Binance user who verifies their identity. Once claimed, the holder can use these tokens to access exclusive perks and earn rewards, just like in our WOOFi lottery! Follow these simple steps to secure yours.    
How to win the WOOFi lottery
You have just 2 weeks to try our all-in-one dApp WOOFi. The more features of WOOFi you try, the more lottery tickets you can claim, and the higher your chance of being 1 of 10 lucky people each taking home 500 xWOO! You can claim up to a maximum of 5 tickets by visiting our Galxe campaign, and here's how to get them:
Ticket 1 - Make a swap on BNB Chain with WOOFi ($5 or more volume)
Ticket 2 - Make a cross-chain swap to or from BNB Chain with WOOFi ($5 or more volume)
Ticket 3 - Stake 20 or more WOO on BNB Chain with WOOFi
Ticket 4 - Deposit at least $5 USDT or 0.02 BNB into one of the WOOFi Supercharger vaults
Ticket 5 - Hold the Galxe Passport
Already met some of the criteria above? No need to do it again - provided you have BAB tokens in your wallet you'll be able to claim your WOOFi lottery ticket(s)!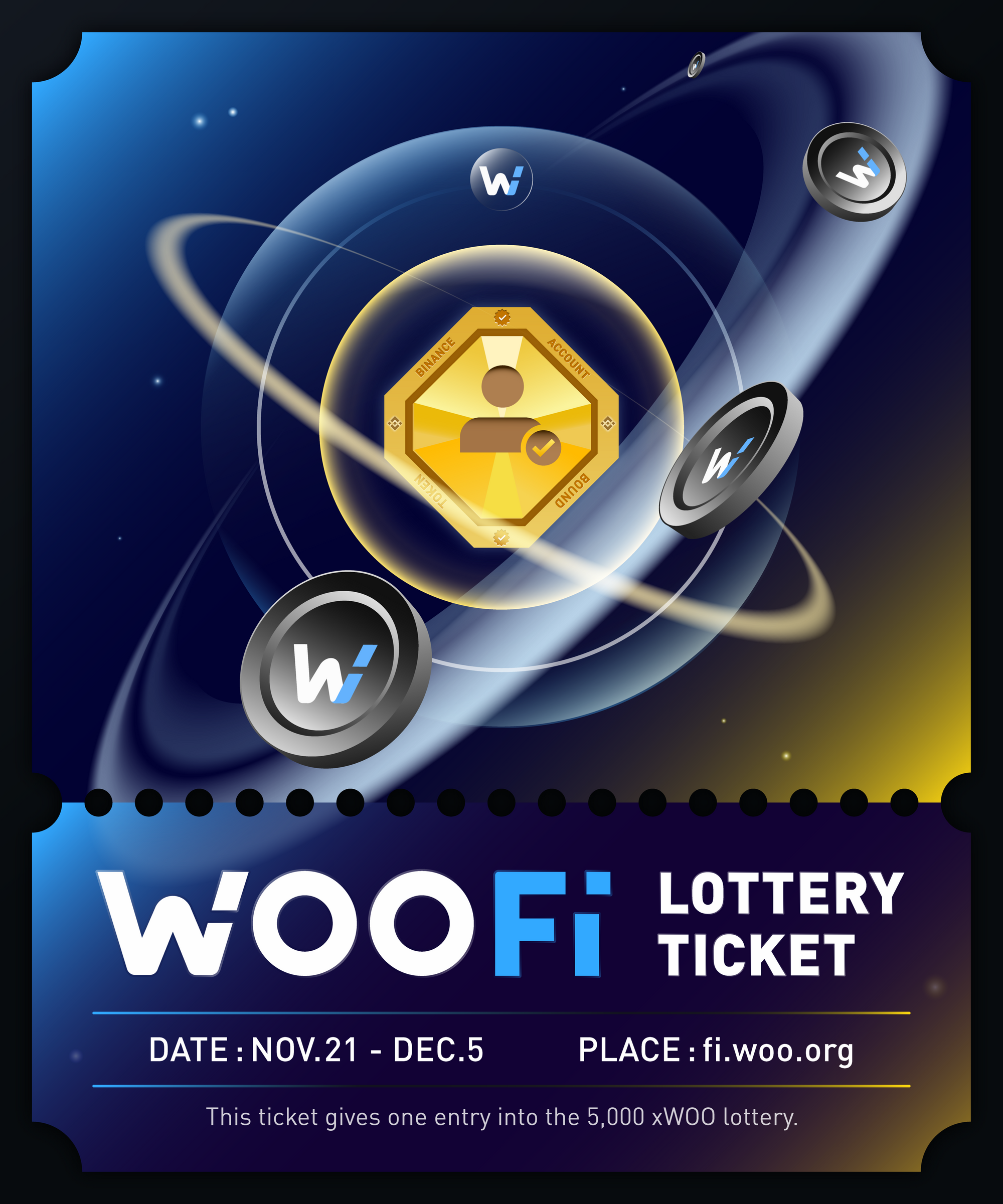 Timeline
The competition starts November 21st and ends on the 5th of December at 00:00 UTC. Once ended, the rewards will be sent to the wallet addresses of the winners within 14 days of the competition's end.
Doubling your rewards
Double your potential winnings from 500 xWOO to 1,000 xWOO by minting your very own WOOFi Wizard NFT and using the same wallet to obtain your lottery tickets! Other perks of owning this magical masterpiece include:
Access to the WOOFi Wizard role and channel in the WOO Network Discord
Bonus rewards in future WOOFi competitions
Alpha from the WOOFi team
Follow these step-by-step video guides and complete all 4 tasks required to obtain your WOOFi Wizard NFT today!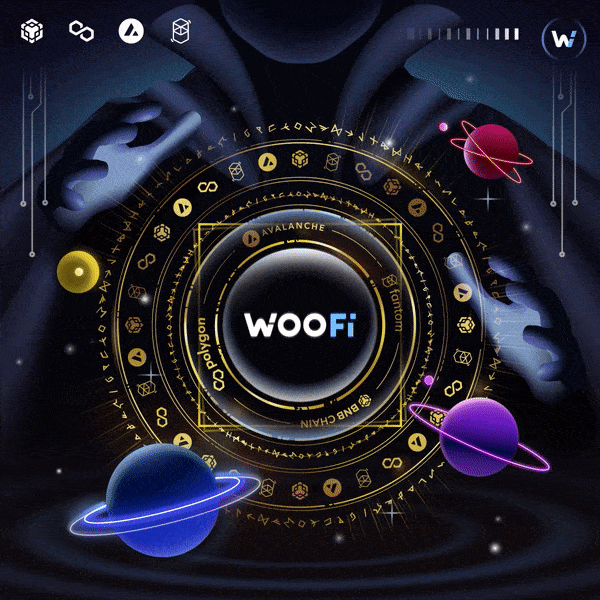 ---
Stay tuned for all of WOO Network's exciting developments!
The content above is neither a recommendation for investment and trading strategies nor does it constitute an offer, solicitation, or recommendation of any product or service. The content is for informational sharing purposes only. Anyone who makes or changes the investment decision based on the content shall undertake the result or loss by himself/herself.
The content of this document has been translated into different languages and shared throughout different platforms. In case of any discrepancy or inconsistency between different posts caused by mistranslations, the English version on our official website shall prevail.
WOOFi reserves the right to the final interpretation and changes to the conditions and rules of this event.