Metamask, Google Cloud, LayerZero data, WOO all make announcements while side events flooded with industry builders
Large crypto events are notorious for being underwhelming, but Token2049 is shaping up to be just the opposite - as the biggest event of the Asian fall season got underway on Tuesday.
If Layer 2 infrastructure was the narrative of summer, omnichain is now taking center stage. Metamask, led by Consensys, announced they were releasing Snaps - a software module that could expand compatibility to non-EVM (Ethereum Virtual Machine) chains, including Bitcoin and Solana. Metamask is by far the most widely adopted browser and mobile wallet, and many networks have struggled to gain traction without it.
LayerZero announced a partnership with Google Cloud, which will see the web service provider verifying data as an oracle for LayerZero's cross-chain messaging. This will help applications built on LayerZero, such as WOOFi, have more robust data sources, making them more secure.
The conference turnout was incredible, as many industry builders caught flights directly from Korean Blockchain Week to arrive in Singapore. WOO, Pudgy Penguins, and LayerZero dominated the nightlife by throwing the first big event alongside Asian media partner ODaily. Over 1000 attendees showed up to the venue, which featured drinks, networking, and a picturesque view of Singapore's Marina Bay.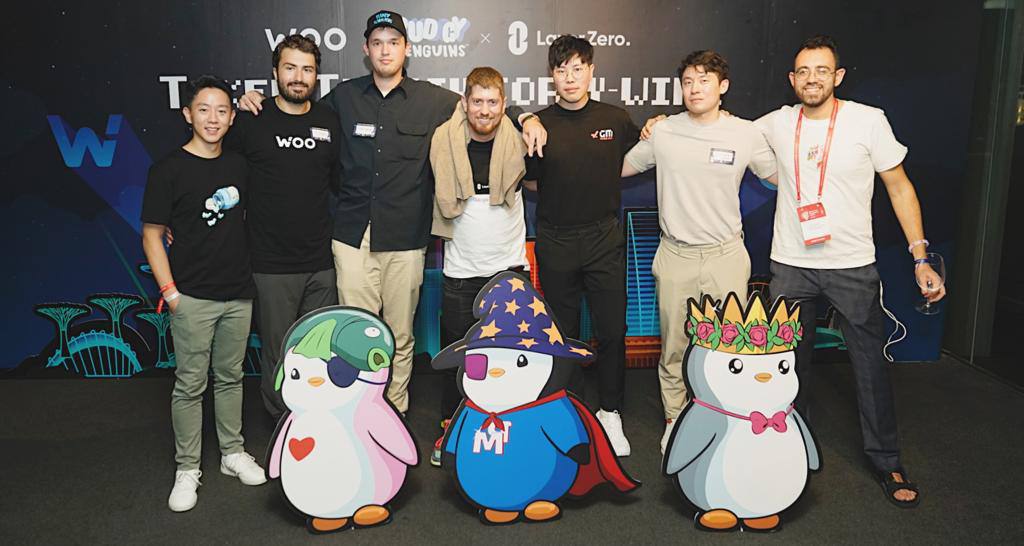 LayerZero used the event to share news of their partnership with Google Cloud, while WOO had their own new announcement with the omnichain orderbook DEX, called WOOFi Pro, coming to EVM networks in October. WOOFi Pro features one-click cross-chain deposits and teased offering trading on assets from both traditional finance and crypto.
The event also featured some highly coveted toys from Pudgy Penguins, showcasing the growth of the IP. One guest named Jo (@defisushi on Twitter), who is a BD manager at NFT infrastructure platform Vibe Labs, talked about how the vibes brought together by the three brands made the event a highlight on her schedule. She referenced the diversity of the attendees, stating that she met people from a wide range of projects who had all agreed this event was much more energetic than what they experienced last week in Korea.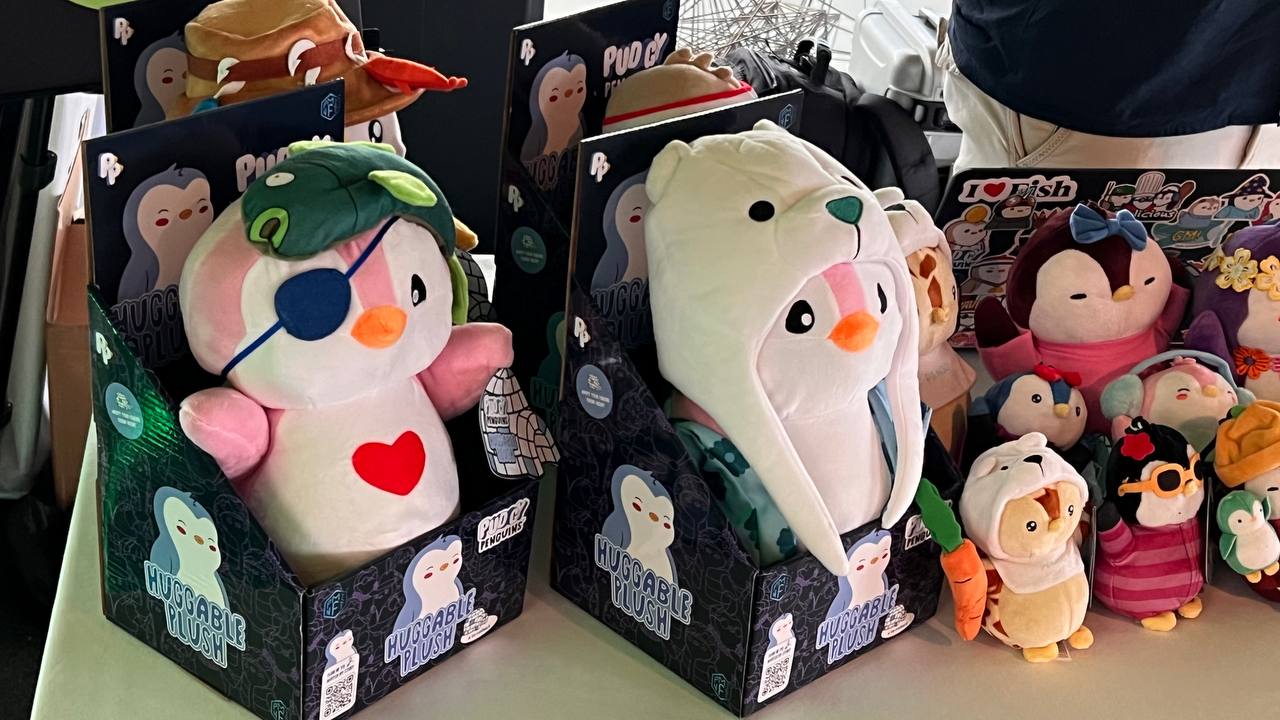 The week continues leading up to the Singapore Grand Prix on Sunday (F1) with more crypto events planned, including a highly hyped Arthur Hayes-led pool party from 10pm-2am on Day 2.