Last week was interesting, with a lot going on in the crypto space and the market moving.
BTC entered last week weak on the back of ETH Foundation selling, and FUD around Binance after it halted withdrawals over the weekend.
On Monday, Binance did it again and BTC pressed down throughout the day.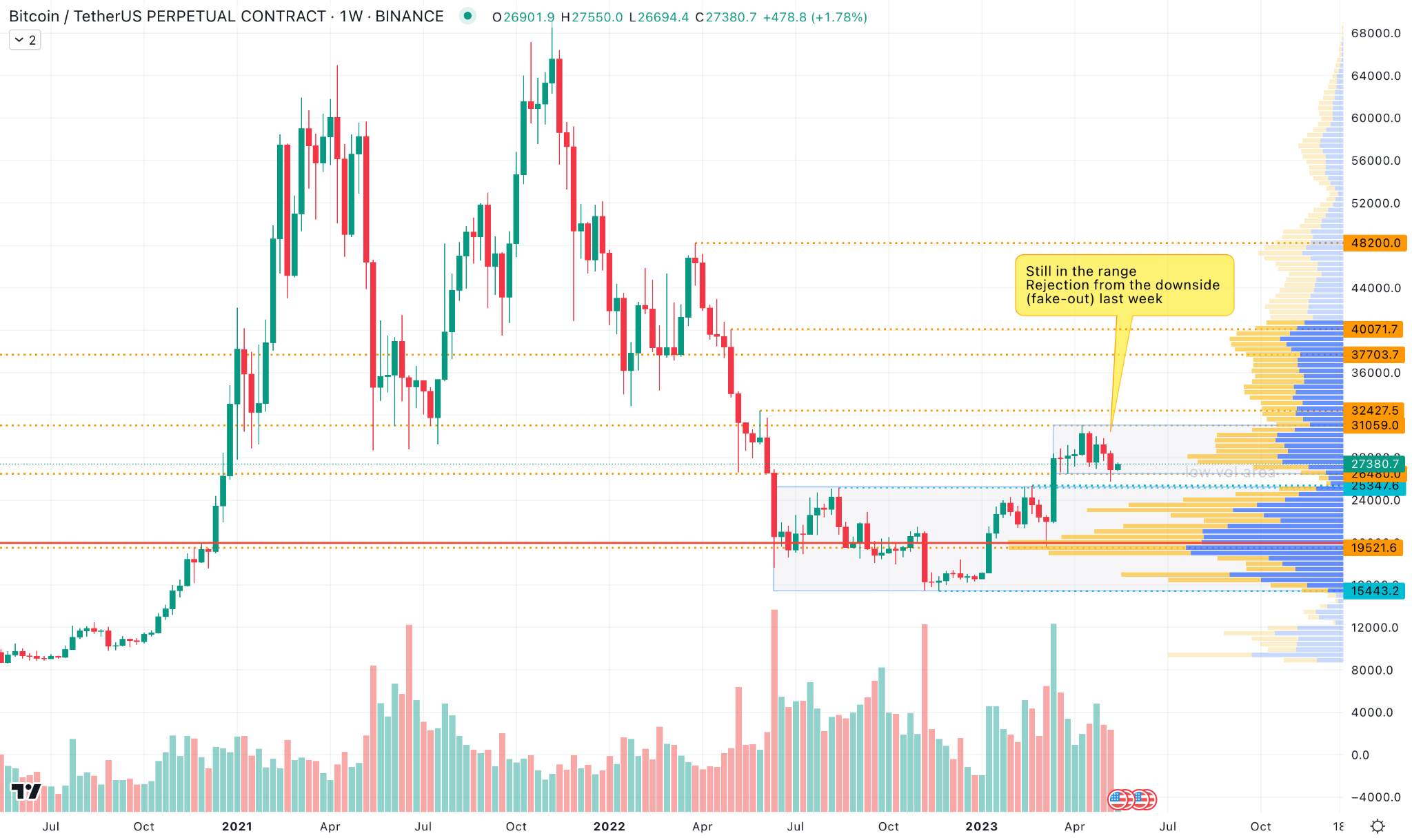 On Tuesday, the market traded sideways in preparation for CPI on Wednesday.
The upside was tamed as more negative news was coming with Jane Street and Jump pulling back from trading crypto in the US.
CPI came out almost as expected, but with a bit lower YoY number while the market was skewed rather towards a negative surprise.
It gave BTC a boost and hope from the bulls for a turnaround in the negative sentiment.
However, not much later in the day CT got flooded with the news about a US Treasury wallet move.
A similar situation like the one on April 26th that led to a big market dump.
Again, the news was later denied which gave BTC recovery.
However, the market didn't manage to get to its pre-dump daily high and began its march down.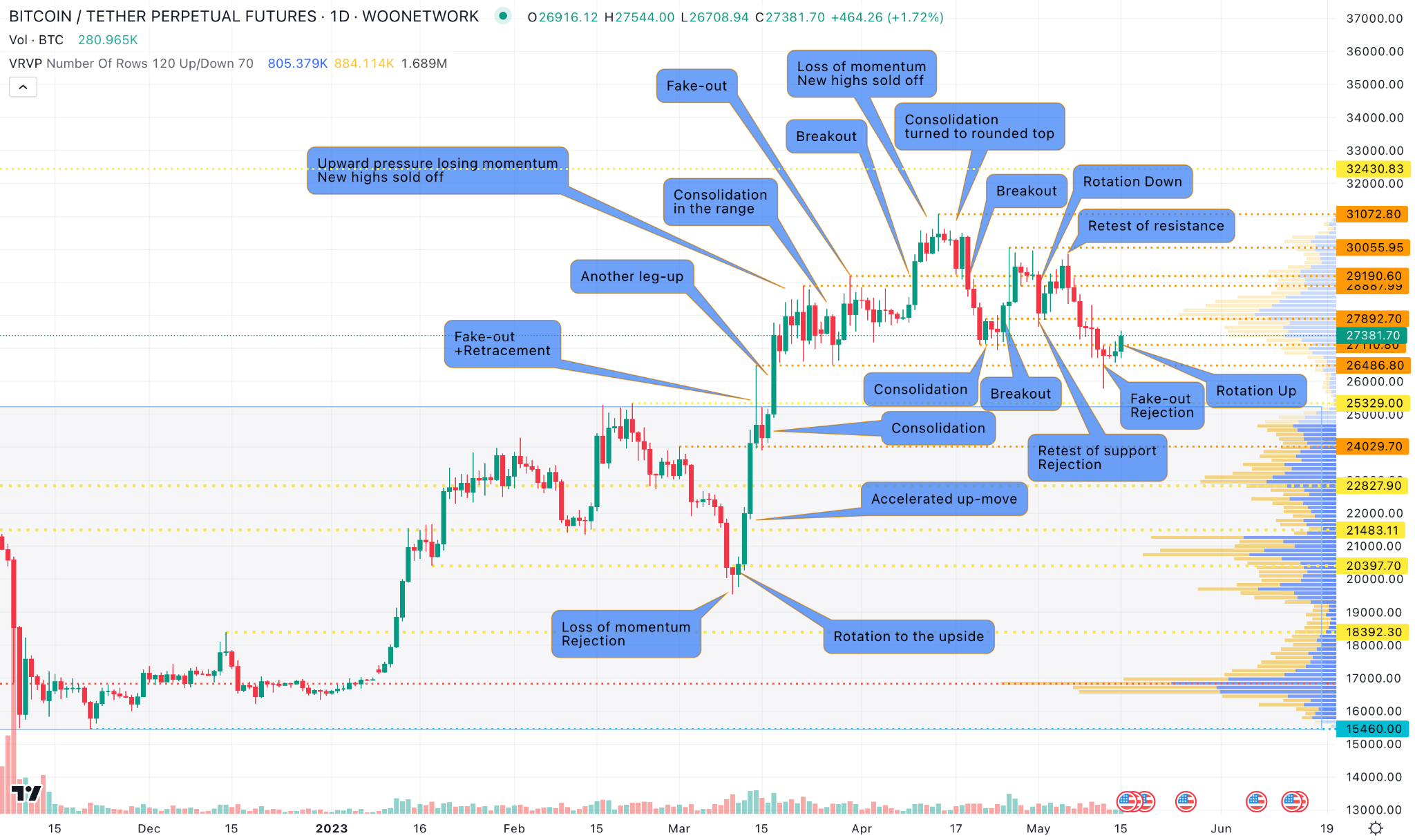 It continued its down move on Thursday and Friday with sellers coming to the market lower and lower and absorbing any attempts for a bigger bounce.
Eventually on Friday, BTC broke an important support and range low at $26,500.
By the end of the day, it was reversed as the last dump (helped by the news about Binance leaving the Canadian market) was aggressively bought.
That Friday move squeezed both weak longs (first) and then weak shorts (later).
BTC finished the week much lower than it started, however way above weekly lows and still in the range.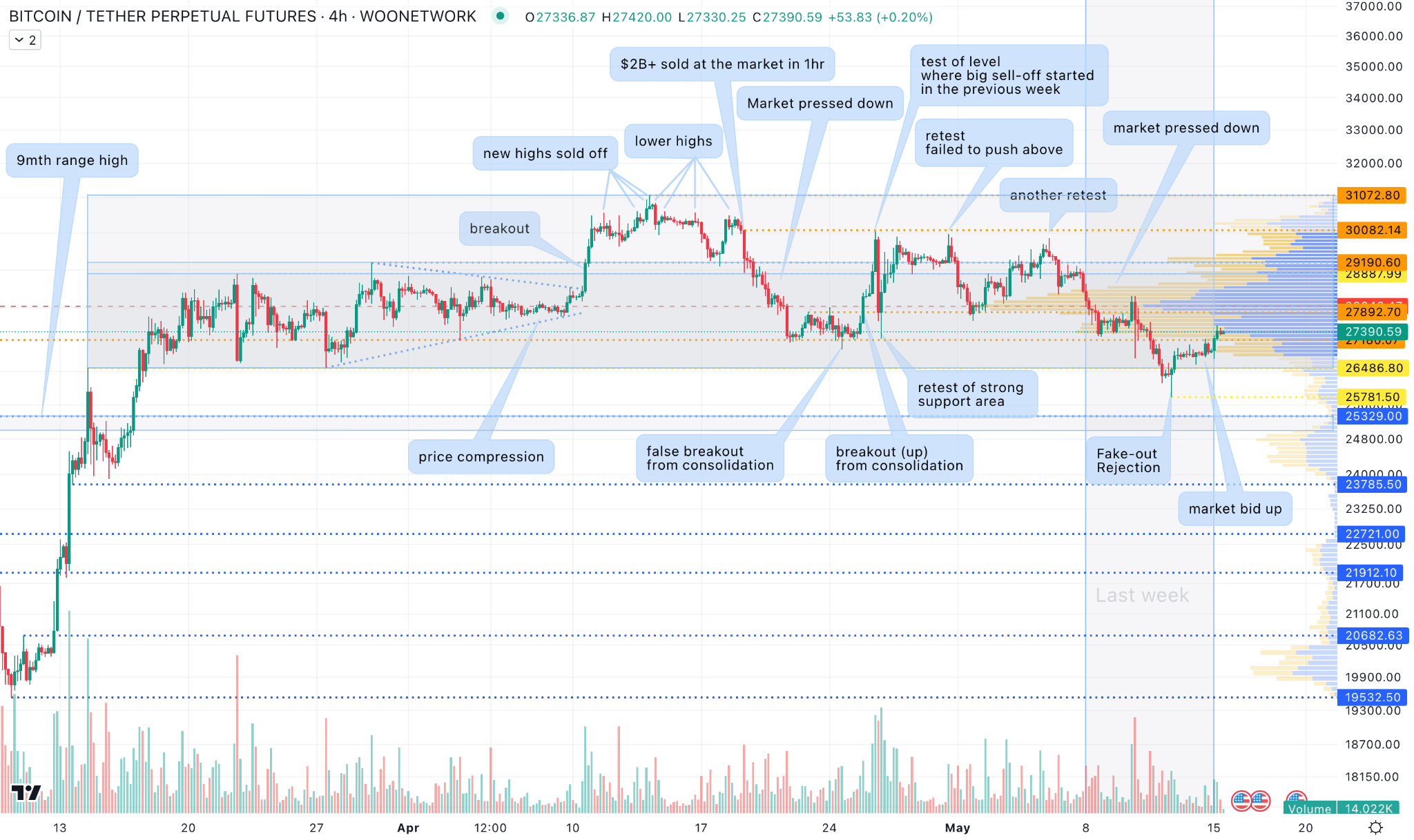 Last week, BTC defended the low band of $26,500 - $31,050 range, registering just a false-breakout intraday but closing above on the day and the week.
Since that rejection, the price action has changed and BTC has been bid up, no longer pressed down as before.
After a weekend pause, we've had rotation to the upside.
As such for now, both short-term and longer-term picture supports the long side.
We want to see a positive daily close above $27,100 with further acceleration of the up-move to stay long with confidence.
Worth watching price action for signs of confirmation or change of current momentum.
It is key for $26,500 to hold as a support on daily close going forward. If that gives way, the focus will be on $25,300 - $25,000 area.
The challenges from the upside are at $27,700, $28,300, $29,200 (minor ones) and then $30,050, $31,050 – a key one.

No major data for this week, but worth watching the following:
Mon: Empire State Manufacturing Index
Tue: Retail Sales, Industrial Production
Wed: Eur CPI, Housing Starts, Building Permits
Thu: Philly Fed, Jobless Claims, Existing Home Sales, Leading Index

We also have Fed speakers on Mon, Tue, Thu and Fri (incl. Powell).
On top of that, the market should be increasingly focused on the debt ceiling drama with time running out.
That, together with crypto specific news and developments in the banking sector have had much bigger impact on the market recently, with fundamental data releases staying in the background.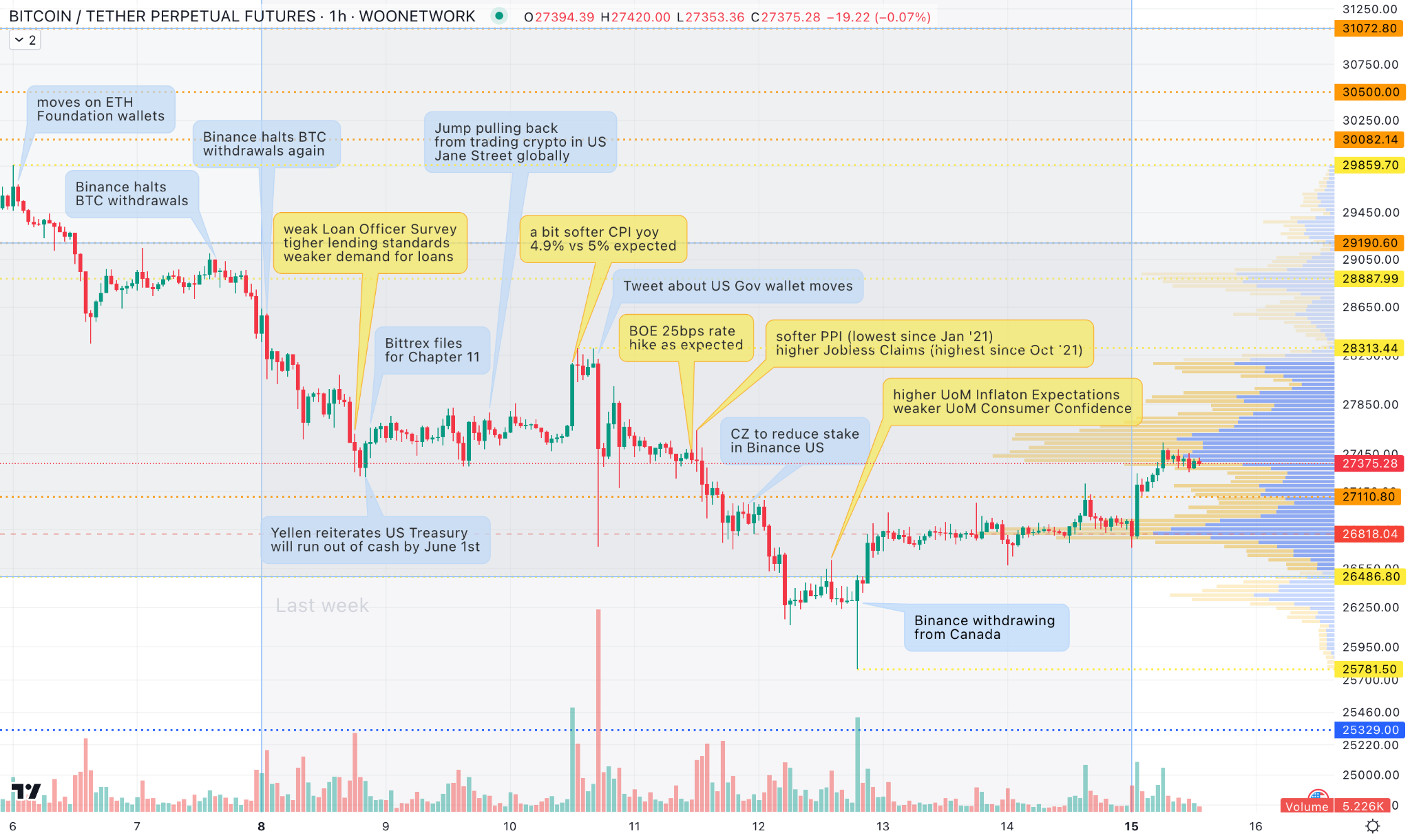 We can expect this to continue to be the case, especially this week – quiet on macro front.
As always, keep an eye on positioning and sentiment as they drive the market. Have a great trading week!

Trade now on https://x.woo.org/ and follow @KTGglobal for more trading insights.
The content above is neither a recommendation for investment and trading strategies nor does it constitute an investment offer, solicitation, or recommendation of any product or service. The content is for informational sharing purposes only. Anyone who makes or changes to their investment decision based on the content shall undertake the result or loss by himself/herself.
The content of this document has been translated into different languages and shared throughout different platforms. In case of any discrepancy or inconsistency between different posts caused by mistranslations, the English version on our official website shall prevail.