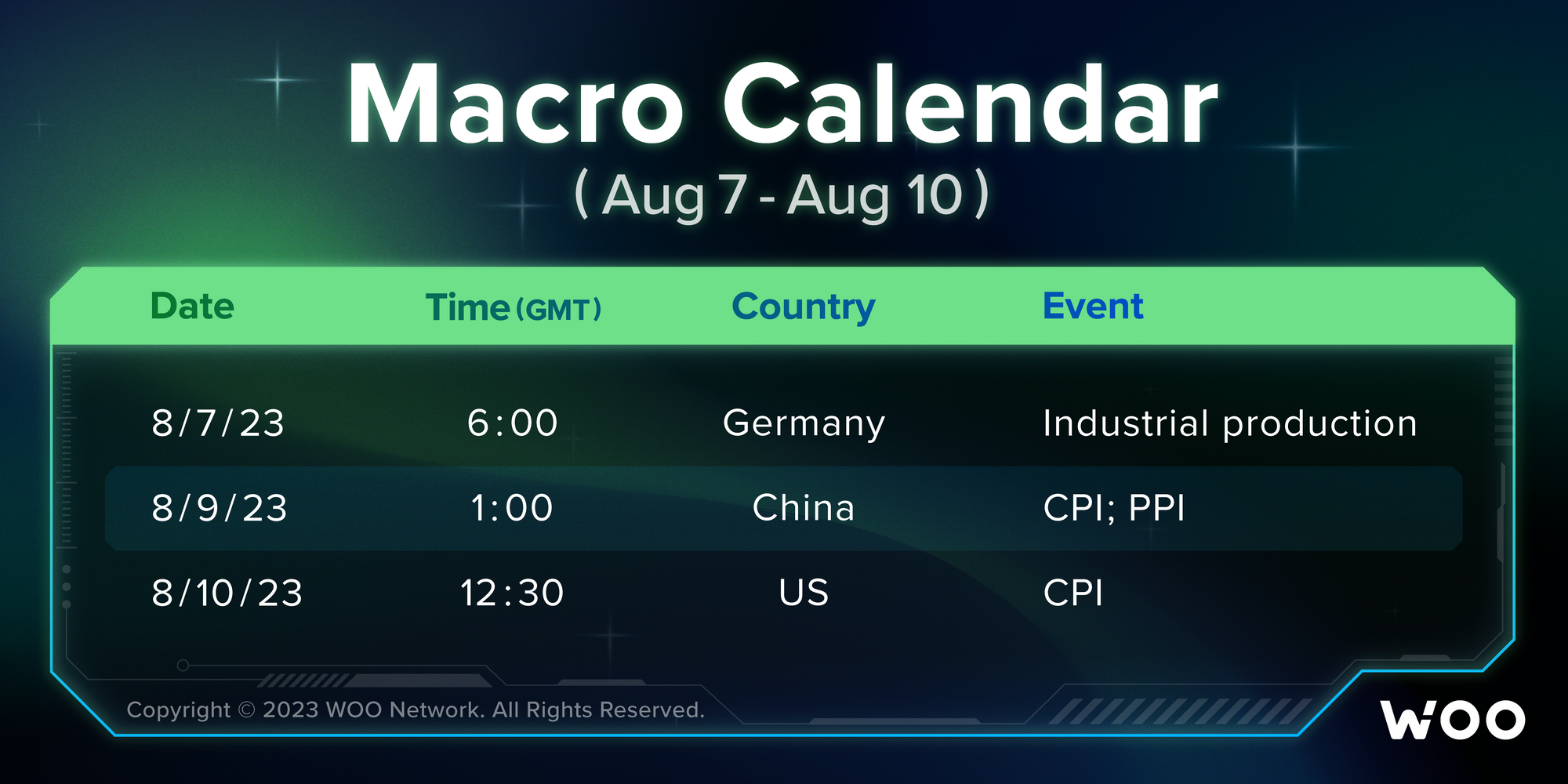 A crucial data point is ahead

By Tiffany Wang, WOO Network Analyst
The BOE hiked 25bps in the August meeting, and the market anticipates another hike. Alongside recent Fed and ECB meetings last week, central banks are entering the end of the hiking cycle. The next central bank meetings will be in September, so there will be two more data points before the meeting.
The surge in long-end US bond yields is negatively impacting risk assets, partly due to the US downgrade to AA rating by Fitch. The temporary resolution of the debt ceiling has raised concerns, as the government's increased spending since COVID creates worries about fiscal sustainability in the long run. Additionally, the BOJ's relaxation of the YCC band from 50bps to 1% contributed to the rise in long-end yields. Lastly, investors anticipate higher long-term inflation premiums as central banks approach the end of the hiking cycle and adopt a more dovish stance.
The upcoming crucial data point is the US CPI on August 10th.

Crypto and blockchain events this week (Aug 7th ~ 13th)
Meanwhile, here are the biggest crypto and blockchain events happening around the world this week so that you can stay informed.


—
The content above is neither a recommendation for investment and trading strategies nor does it constitute an investment offer, solicitation, or recommendation of any product or service. The content is for informational sharing purposes only. Anyone who makes or changes to their investment decision based on the content shall undertake the result or loss by himself/herself.
The content of this document has been translated into different languages and shared throughout different platforms. In case of any discrepancy or inconsistency between different posts caused by mistranslations, the English version on our official website shall prevail.