Not much has changed for BTC in recent weeks. After two legs of up-trend this year, we've stayed in consolidation. Sunday's low at $22,300 worked as a strong support with any weakness towards that level being aggressively bought.
BTC tried to break to the upside on Wednesday, but it wasn't sustainable and was immediately sold off. Sunday's attempt failed again. And thus, we are back in the range.
The preference is on being long-biased and to use any intraday weakness as buying opportunities. However, the trend is losing momentum – second leg up much smaller than the first one and failing attempts to push higher now, so we are very cautious.
It may not be worth trying to catch the top. As noted last week, a sustainable break of $22,300 would likely give us a long-awaited retracement/reversal.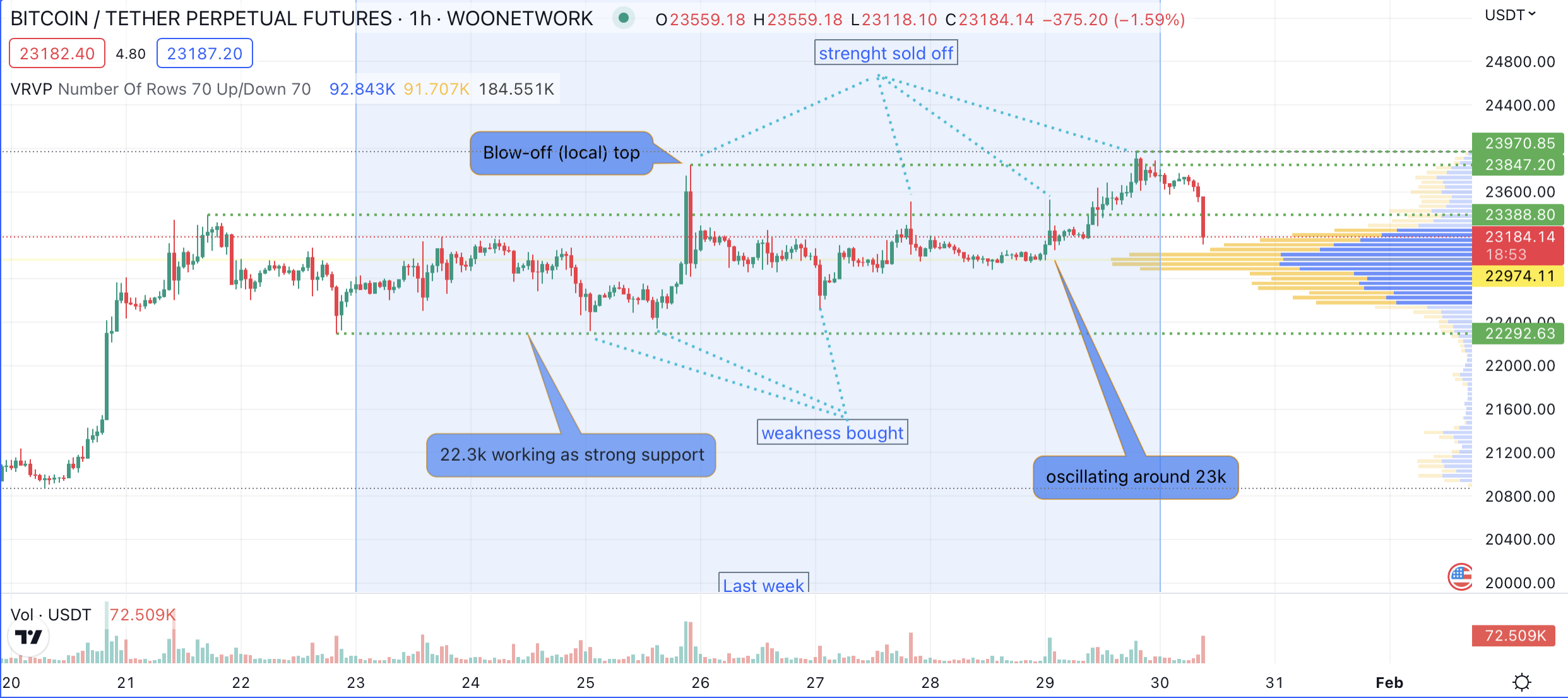 As long as we are above, there are no reasons to be a seller unless for a scalp or mean-reversion trade intraday towards $23,000. It's better to have short term momentum on your side, if trading from the short side.
This week, the main focus will be on FOMC's rate decision and the presser on Wednesday.
The market expectations for FOMC are for 25bps hike. Any surprise should cause huge market moves (50bps – to the downside, no hike – to the upside). After the FOMC update, the market will turn its attention to ECB rate decision on Thursday and then to NFP on Friday.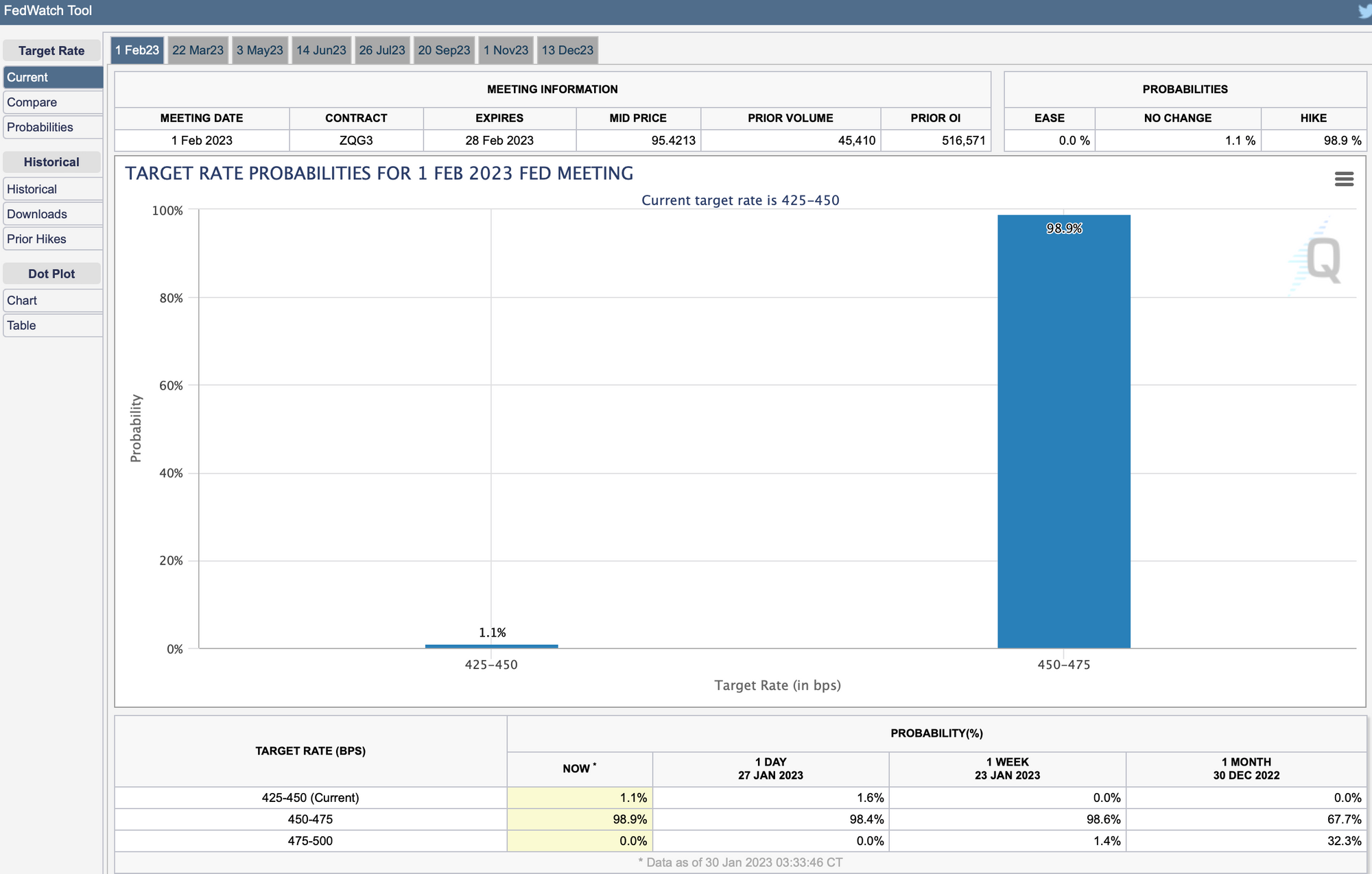 Buckle up and get ready for an interesting week ahead!
Trade now on https://x.woo.org/ and follow @KTGglobal for more trading insights.
Related story - Bitcoin shoots up to the USD24,000 level, reacting to Fed hike
The content above is neither a recommendation for investment and trading strategies nor does it constitute an offer, solicitation, or recommendation of any product or service. The content is for informational sharing purposes only. Anyone who makes or changes the investment decision based on the content shall undertake the result or loss by himself/herself.
The content of this document has been translated into different languages and shared throughout different platforms. In case of any discrepancy or inconsistency between different posts caused by mistranslations, the English version on our official website shall prevail.