The long-awaited crypto retracement finally happened last week. Are there any further downside risks ahead?
After almost three weeks in consolidation following a strong up-move this year, BTC finally managed to break $22,300 and retrace part of the move.
For the first two weeks of consolidation, bulls were still in control as they were able to push the market to new highs but they were losing strength as they couldn't produce a follow-through with new highs being sold off.
The bears finally started to get the upper hand.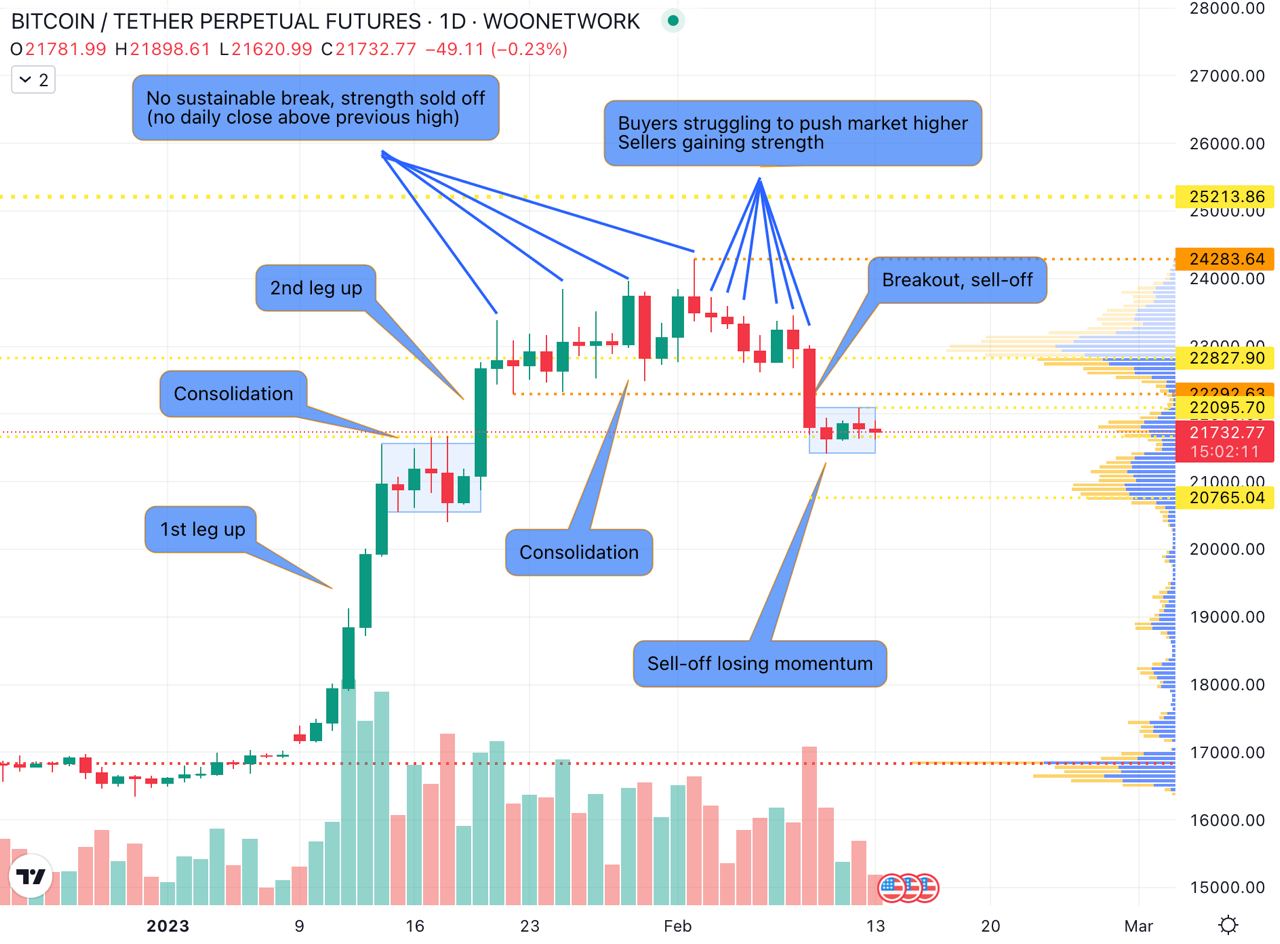 Although still in the range, bears were pushing the market down with buyers able to produce only shallow intraday retracements up, with sellers coming to the market lower and lower.
Powell's speech on Tuesday (dovish initially but turned more hawkish towards the end) was bought, but again sellers stepped in even stronger.
With rumours on Thursday that the SEC might crackdown on crypto staking in the US, and Kraken's settlement with SEC over its staking product only added to the selling pressure. The long-defended support at $22,300 got broken, and the market sold off.
As the price headed towards the prior consolidation area, the weakness lost momentum and BTC traded sideways from Friday on.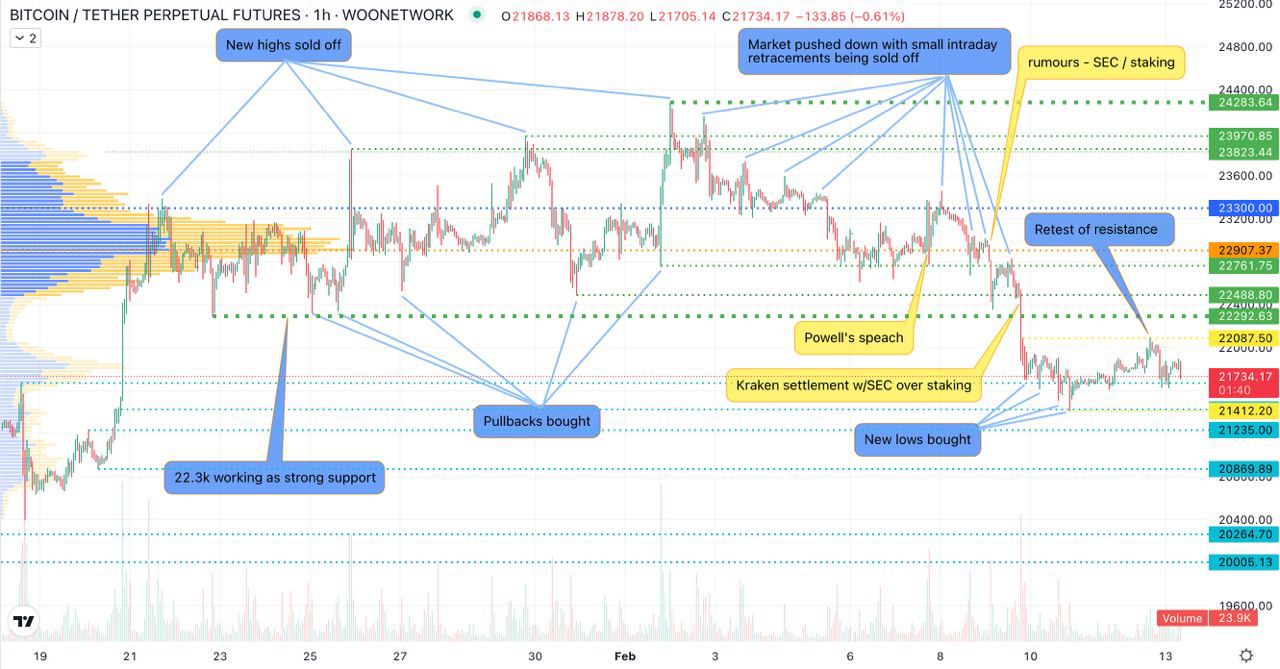 KTG's current stance is neutral (no clear signs of short-term market direction) to cautiously long (we consider the recent price behaviour as a correction in an up-trend).
While BTC is sitting comfortably in the $21,400-$22,100 range now, there are still many challenges both ways.
The major risk comes on Tuesday with the CPI release, which should be the biggest event this week.
Core is expected to tick higher to 0.4% from 0.3% last month. The numbers and the market reaction to it should give us more hints as to where the market wants to go.
Apart from CPI, keep an eye on:
Monday – NY Fed inflation expectations
Wednesday – Retail sales, industrial production
Thursday – PPI, Philly Fed
Additionally, we have Fed speakers throughout the week. Watch out for potential further moves from the SEC.
Happy trading for the week ahead!
Trade now on https://x.woo.org/ and follow @KTGglobal for more trading insights.
The content above is neither a recommendation for investment and trading strategies nor does it constitute an offer, solicitation, or recommendation of any product or service. The content is for informational sharing purposes only. Anyone who makes or changes the investment decision based on the content shall undertake the result or loss by himself/herself.
The content of this document has been translated into different languages and shared throughout different platforms. In case of any discrepancy or inconsistency between different posts caused by mistranslations, the English version on our official website shall prevail.